McDonald's apologises after demanding Muslim woman remove hijab
KEY POINTS
19-year-old asked to remove headscarf by security guard at north London branch.
Complains she was victim of hate crime at fast food restaurant.
McDonald's has apologised to a Muslim woman who was told to remove her hijab by a security guard when entering a North London branch.
The 19-year-old student, who does not wish to be identified, claimed she was told to take off her headscarf because it was a "security threat" at a restaurant in Holloway.
A friend of the student recorded the incident and uploaded the video onto Twitter.
She wrote: "My friend was refused service at a McDonald's today in London because she was wearing a Hijab.
"When she started recording the incident, she was told to stop but thankfully didn't. Thank you to the kind man who defended her against the security guard and employees at the store."
The security guard, who did not tell the student to remove the hijab directly when asked, said it was "just a matter of taking it off".
The woman, who has been living in the UK all her life and claims she has previously never been asked to remove her hijab, replied: "It's not just a matter of taking it off. I wear this for religious reasons and I'm not ashamed of it, and I will stand in line and I will get the food I want, because this isn't OK.
"I go to all the shops and any restaurants that I want, in my hijab, and I buy the food that I want to buy. I literally live down this street....this is a hate crime."
Another member of the public tells the guard that "you can't stop her" entering the fast-food chain because she is wearing the hijab, which the woman thanks him for.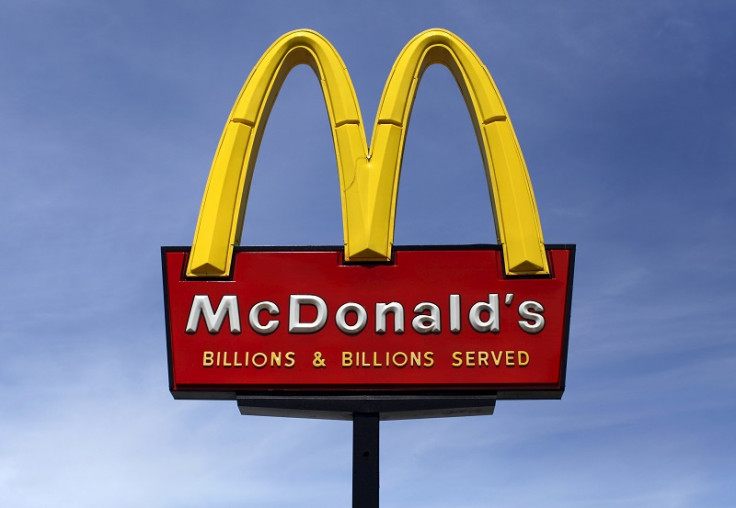 McDonald's said they are investigating the incident and that the chain "does not have a policy in place which restricts or prevents anyone wearing a hijab, or any other religious dress, from entering".
A spokesperson added "We welcome customers of all faiths and would like to apologise to the customer as this situation should not have taken place. We are taking this matter extremely seriously and are addressing this with the individuals involved."
Warning: strong language