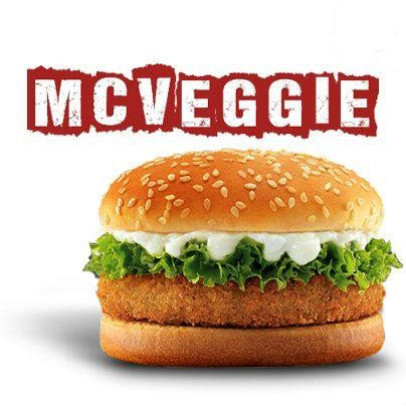 Fast food giant McDonald's has chosen India as the location for its first-ever vegetarian-only restaurants, to cater for those flocking to sacred religious sites.
The first fully vegetarian store will open in 2013 near the Golden Temple in the Sikh holy city of Amritsar in northern India, where religious authorities forbid consumption of meat at the shrine.
The company will then open a second vegetarian outlet in the small town of Katra in Indian Kashmir, near the Vaishno Devi - a revered Hindu pilgrimage site that draws hundreds of thousands of worshippers a year.
McDonald's, the world's second-largest restaurant chain after Subway, has already tweaked its menu to suit local tastes - eliminating beef to cater for Hindus and pork for Muslim requirements.
Hindus, who account for 80 percent of India's population, regard cows as sacred. For Muslims, the consumption of pork is prohibited in the Koran.
McDonald's in India already has a menu that is 50 percent vegetarian, based on the McAloo Tikki burger, which is made using a spicy fried potato-based patty - a popular replacement for the traditional Big Mac.
Small market
There are currently only 271 McDonald's outlets to cater for India's 1.2 billion population, compared to the 33,000 the company has around the rest of the world.
A spokesman for McDonald's in northern India, Rajesh Kumar Maini, said the new vegetarian restaurants are part of a plan to push further into what is currently a "very small market" for the company.
"When you look at the potential of the country, it's one of the top priority countries and we're laying the groundwork for capturing the market.
"We plan to nearly double the number of outlets to 500-plus within the next three years."
Maini added that the two vegetarian-only restaurants in Amritsar and Katra will start by selling existing vegetarian products, but admitted the chain will have to expand upon its selection.
"Since this is going to be an exclusive vegetarian restaurant, we will have to look at opening more products," he told the Financial Times.
Subway and Domino's have also catered for their Indian market customers by offering vegetarian-only outlets in the country.