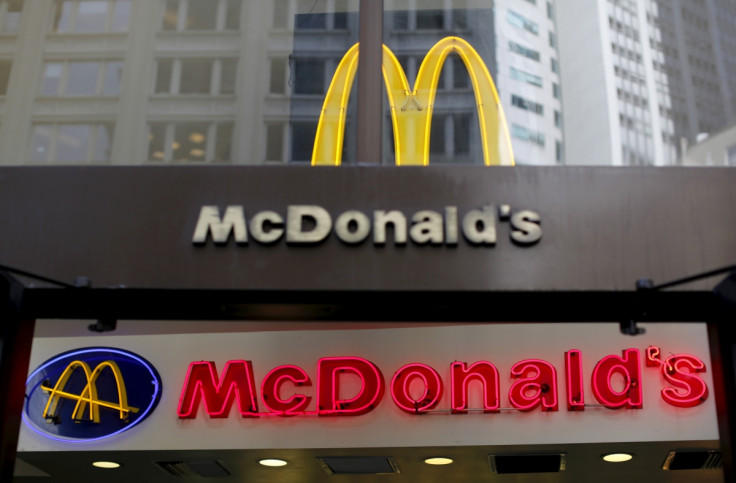 McDonald's quarterly sales in the US rose for the first time in the past two years, due to a new business strategy adopted by its chief executive, Steve Easterbrook, who joined the company around eight months back. As a result of the increased sales figures, its share price in New York was up about 8%, touching a record high of $110.88 (£72, €99.8) in early trade.
In the US -- the biggest profit-making market for the restaurant chain -- the company swapped butter for margarine in its Egg McMuffins and introduced new sandwiches, which helped it post a 0.9% increase in sales.
Easterbrook, who credited the good results to his turnaround plan that included simplified menus, better food quality and faster service, said: "The progress we have made in a short amount of time gives me confidence we're making the right moves to turn around our business and reposition McDonald's as a modern, progressive burger company,"
Its businesses around the world were boosted by a renewed focus on value and services, as a result, global sales at established restaurants climbed 4% in comparison to the flat or falling sales reported in the last six quarters.
In July 2014, its China business was affected by a food safety scandal, leading to a decline in sales. However, with a focus on value and breakfast, China's same-restaurant sales for the third quarter of this year increased by 26.8%.
In Canada, UK and Australia, its revamped menu, improved service and refinement of its inexpensive food, helped McDonald's post better quarterly results. Overall, revenues were down 5% to $6.6bn compared to $7bn reported last year for the same quarter. This was however due to the strong US dollar. Factoring in currency fluctuations, sales would have increased 7%, the company claimed.