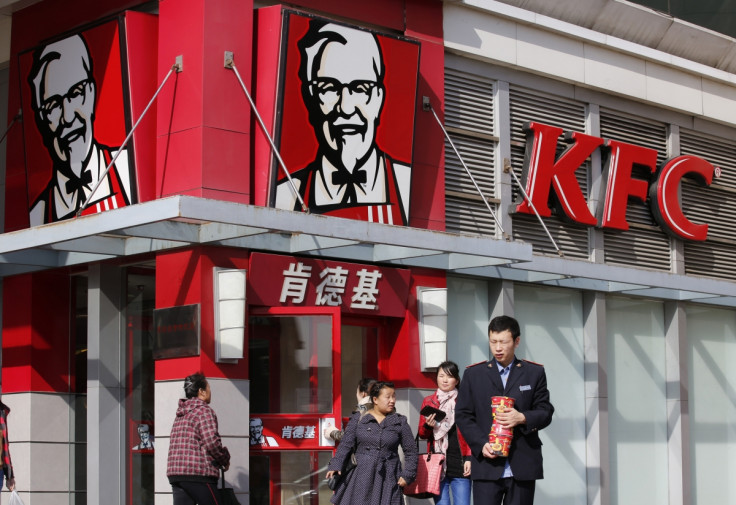 Global fast-food giants KFC and McDonald's are facing intense competition in China from local food vendors who are being organised by app-based start-ups.
The Wall Street Journal reported that app-based start-up companies including Ele.me and Meituan Waimai, which are backed respectively by Tencent and Alibaba, are aggregating tens of thousands of food outlets across China and offer door-to-door delivery, which previously made the Western companies so popular among urban consumers.
In addition to the choice of thousands of restaurants, they even offer discounted dishes to woo customers, who wish to dine at their homes or offices.
Annual sales of food-delivery apps are rising fast in China, and are expected to cross $20bn (£12.9bn, €18.2bn) in 2015 and $25bn in 2016. Ele.me and Meituan Waimai are dominating the market with 40% and 34% share respectively.
Western companies such as McDonald's Corp and Yum Brands Inc, which own KFC and Pizza Hut, are already suffering from a tainted meat scandal in China, which significantly reduced their revenues in the country.
Yum's same-store sales in China, one of its prime markets, have declined by 10% in the second quarter, compared to a 12% decrease in the first quarter and a 15% increase in the same quarter in 2014.
McDonalds earlier reported a 2.5% decline in global sales, as its unit encompassing Asia, the Middle East and Africa reported a 7.3% drop primarily due to the food safety scare in China.
WSJ noted that Yum and McDonald's are now partnering with the delivery start-ups to sustain their business.
The internet companies in China are working hard to diversify their operations, investing heavily to dominate the market for everything from cinema tickets to taxi rides.