McDonald's worker fired for tweeting pics of disgusting kitchen including mould and grease
An employee of a McDonald's in LaPlace, Louisiana, Tweeted the photos earlier this month.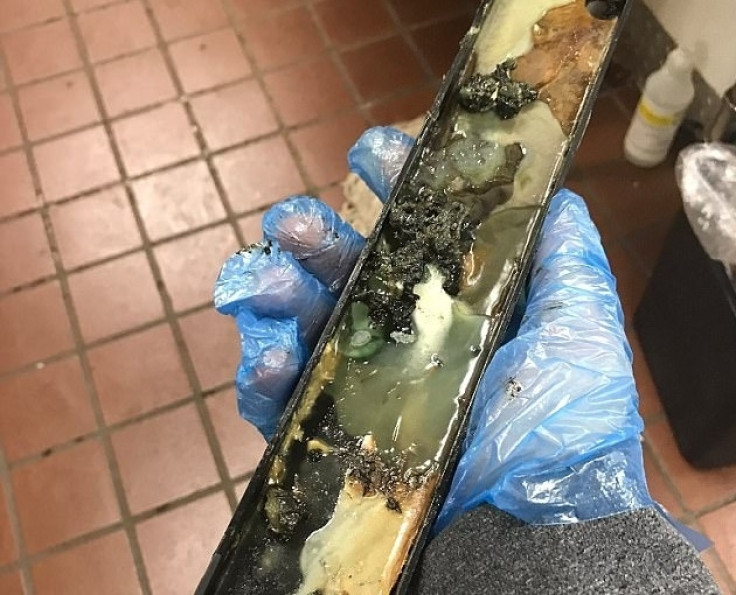 A McDonald's worker from Louisiana said he was sacked after he shared photos of what he described as "disgusting" conditions inside the kitchen where he worked.
The employee said he was sacked from the McDonald's restaurant in LaPlace, after he put a series of repulsive photos on social media earlier in July.
These photos included dirty kitchen floors covered in grease and a dip tray which the former employee said was from the ice cream machine.
The employee, named Nick, spoke to Buzzfeed and asked for his last name to remain secret after he uploaded the images to Twitter on 15 July.
The first image was of mould on the ice cream machine which he accompanied with the words: "This came out of McDonald's ice cream machine in case y'all were wondering".
In an interview with Buzzfeed he said: "I was completely shocked by what I saw. I thought [the machine] would be cleaned regularly".
The 18-year-old also added pictures of McDonald's frozen hamburgers and other items before they have been prepared.
Nick said e posted the images to social media to highlight how "disgusting" the conditions were where their food is prepared.
"I shared it because I wanted to let people know what they're consuming, and how disgusting the conditions are," he said.
Nick told Buzzfeed that the conditions were only a reflection of his restaurant and not an indication of the entire McDonald's franchise.
A company-wide policy discourages employees of the fast-food chain sharing anything online that could: "undermine the goodwill, reputation, development and/or operation" of the company.
McDonald's issued a statement to the Huffington Post saying: "We are committed to running great restaurants that provide our customers with high quality food, service and a clean environment.
"This is a part of our soft serve equipment that does not come into contact with any food and is required to undergo regular and timely cleaning."
A McDonald's spokesman told BuzzFeed that the drip tray does not come into contact with food and the operator of the restaurant also issued a statement:
"(The company) regularly conduct[s] in-person and online employee training sessions as well as internal inspections to ensure crew members are following safe food practices," it read. "In addition, we have a long history of passing regular health department inspections."
© Copyright IBTimes 2023. All rights reserved.