The rise of McDonald's robot workers has served up super-sized share prices
As digital kiosks replace human cashiers the fast-food chain forecasts a golden future.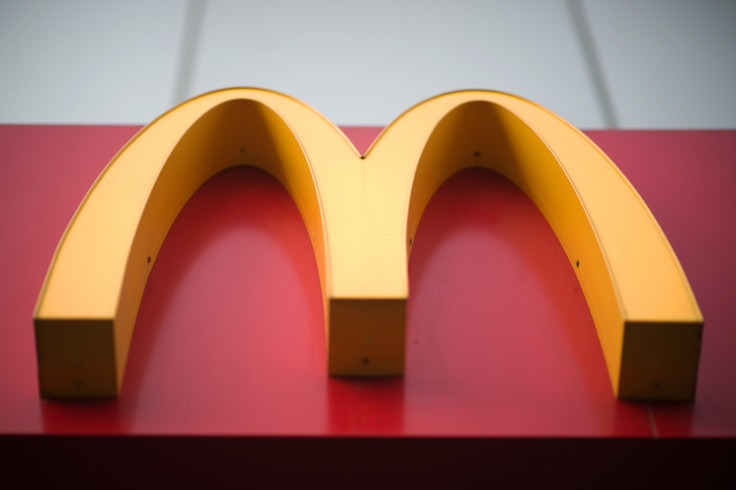 At McDonald's HQ it's happy meals all round at the moment as the company's share price has hit an all-time high. But you might not see many of its restaurant workers celebrating, as the reason behind the rallying return is due to plans to replace its human cashiers with digital kiosks.
The rise of McDonald's robot workforce is already well underway as its 'Experience of the Future' bids to fight off competition from upstart hipster burger joints and bring the famous franchise into the 21<sup>st century.
Its futureproofing upgrades, which involve phasing out human order takers for large touchscreens in 2,500 restaurants, mobile ordering and table service has resulted in shares flurry towards a 26% rise on 20 June.
According to CNBC, Wall Street analyst Andrew Charles from financial services firm Cowen raised his target price for McDonald's to $180 (£141) from $142, and raised sales growth to 3% for US chains in 2018.
The technological overhaul is making fast-food even faster with mobile ordering via an app across 14,000 locations in the US and as of this week it was announced that select UK chains would offer a delivery service by partnering with Uber Eats.
"MCD has done a great job launching popular innovations within the context of simplifying the menu, while introducing more effective value initiatives that have recently begun to improve the brand's value perceptions," Charles was quoted in the report.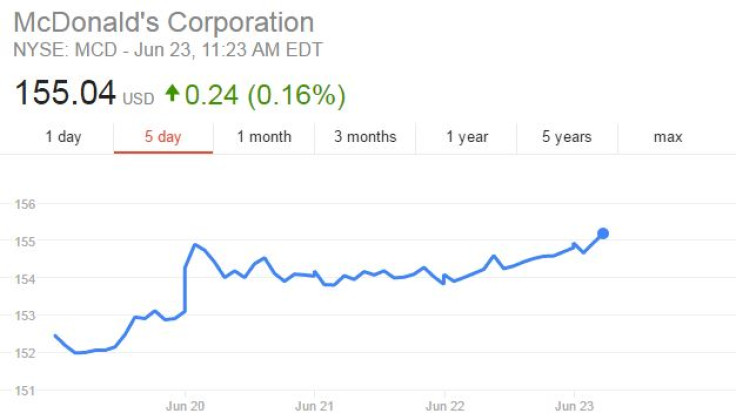 "MCD is cultivating a digital platform through mobile ordering and Experience of the Future (EOTF), an in-store technological overhaul most conspicuous through kiosk ordering and table delivery."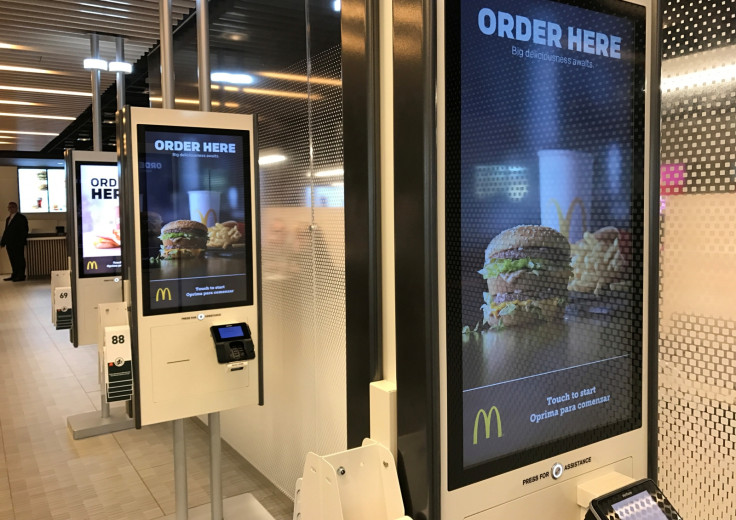 While front-of-house staff are being replaced by digital screens, don't expect to see robots flipping burgers out the back just yet. The company has stressed that the modernisation isn't a labour replacement – more a shift in role that will see staff acting more like waiters and maître d's.
A McDonald's spokesperson told CNBC: "Our CEO, Steve Easterbrook, has said on many occasions that self-order kiosks in McDonald's restaurants are not a labour replacement. They provide an opportunity to transition back-of-the-house positions to more customer service roles such as concierges and table service where they are able to truly engage with guests and enhance the dining experience."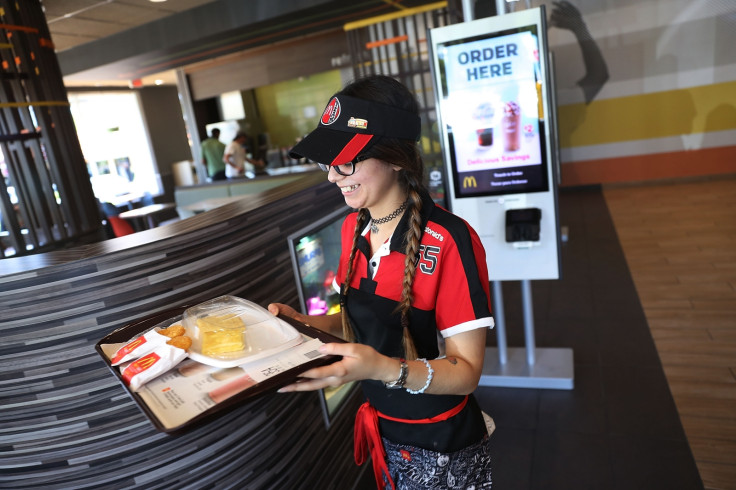 Other technological innovations introduced over the recent years include iPad-like tablets installed into tables for customers to browse and play games on as well as on-trend fitness watches included in childrens' Happy Meals – although the latter didn't work out so well with the wearables having to be recalled.
As the food landscape changes, along with consumer tastes being ever more aware of clean eating, the world's largest franchisor with more than $82 billion in global sales, saw sales decline towards the end of 2016 and guest count drop by 2.1%.
An AP report claims the company admitted its struggle to adapt to consumer tastes and would focus on growing customer traffic in 2017. The Experience of the Future is the strategy to get people into stores, with app ordering capitalising on passing traffic and delivery service fighting off competition from restaurants already on platforms like Deliveroo.
McDonald's claims that as of 2017 it has over 30,000 restaurants in the world, operating in over 100 countries and territories. There are approximately 72,000 people employed by McDonald's UK and over one million worldwide.
© Copyright IBTimes 2023. All rights reserved.