McLaren unveils plan to create 200 jobs in Sheffield with £50m investment
Car maker will open a new manufacturing plant in Yorkshire where it will produce carbon-fibre chassis.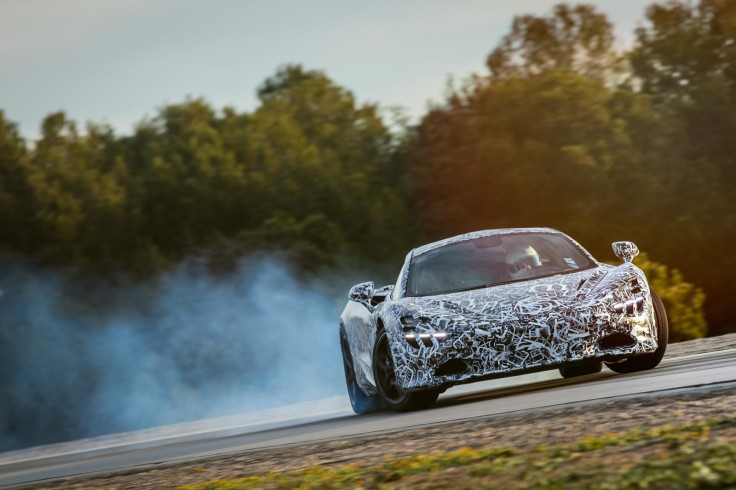 McLaren Automotive has unveiled plans to create over 200 jobs in Sheffield by opening a £50m manufacturing plant.
The investment, which is supported by the local council, is a major boost for the Yorkshire city and comes after Prime Minister Theresa May said the automotive industry and next generation vehicles will play a pivotal role in Britain's industrial strategy post-Brexit.
McLaren, whose sister company runs the McLaren Formula One team, said the Sheffield facility will be built close to Sheffield University's manufacturing research centre and production will begin in full by 2020.
The site, which could be expanded in the future, will be used to produce carbon-fibre chassis for future McLaren sports cars. The car-maker has used carbon-fibre chassis on its Formula 1 cars since 1981 and, in 1992, the McLaren F1 was the first road car built with a carbon-fibre chassis. However, the chassis are currently manufactured outside Britain.
"In 1981, McLaren was the first company to recognise the exceptional properties of carbon fibre, and we have designed the highly-technical material to be at the heart of every McLaren road and racing car ever since," said group chief executive Mike Flewitt.
"The McLaren F1 was the world's first road car to be built with a carbon fibre chassis and every car built more recently by McLaren Automotive has the same."
The new factory in Sheffield represents a break with tradition, as it marks the first time McLaren has expanded beyond its Surrey-based headquarters in Woking, and Flewitt admitted the company had considered a number of different sites.
"Creating a facility where we can manufacture our own carbon fibre chassis structures is therefore a logical next step," he said. "We evaluated several options to achieve this objective, but [this] opportunity was compelling.
"At the AMRC, we will have access to some of the world's finest composites and materials research capabilities, and I look forward to building a world-class facility and talented team at the new McLaren composites technology centre."
© Copyright IBTimes 2023. All rights reserved.