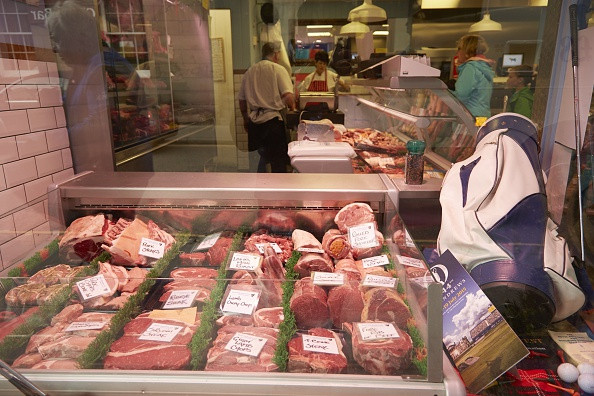 A surprise inspection unveiled a plot to disguise horsemeat as quality beef when horse identification microchips were found in the meat, a court has heard.
Andronicos Sideras, one of the owners of meat company Dinos & Sons in north London, is alleged to have mixed up the meats before they were due to be sold to other companies in 2012.
The businessman, from Southgate, north London, denies conspiracy to defraud between 1 January and 30 November 2012 while two other men have pleaded guilty to the same charge.
The meat was discovered after the wrong sized shipment was sent to a company called Rangeland in Newry, Northern Ireland, Inner London Crown Court was told.
The court heard how the 12-pallet load was analysed and four of them were found to have contained horsemeat.
Prosecutor Jonathan Polnay said, according to the BBC: "Some of them were found to contain significant amounts of horsemeat; roughly about a third contained horse."
Sideras was accused of mixing the meat like this before it was sold to "a vast range of well-known companies".
He denies one count of conspiracy to defraud between 1 January and 30 November 2012.
It was stated that Sideras's fingerprints were found on "fake" labels and that the 55-year-old fabricated labels and paperwork to make the mixed meat look like beef.
Polnay added: "The final piece of the jigsaw is that when the meat was analysed, three horse ID chips were found in some of it."
The court heard how three chips were discovered, roughly the size of a grain of rice, two from Poland and one from Ireland.
It is alleged that a Danish owned company called Flexi Foods bought the horsemeat and beef from suppliers across Europe before it found its way to the warehouse where Sideras worked.
Polnay continued: "This was a fraud that simply could not have worked or taken place without the connivance of Sideras.
"Who else could have mixed the horse and beef together in the way it happened in this case?"
Ulrik Nielsen, 58, the owner of FlexiFoods, and Alex Beech, 44, have already pleaded guilty to the same charge.
The trial continues.