A popular US baby food company, Gerber, has made history in the world of advertising by selecting a child with Down syndrome for the first time to promote its products.
One-year-old Lucas Warren from Georgia is the new Gerber "spokesbaby" after he won a contest that the company started in 2010 to select the face of their brand. The little one was selected from more than 140,000 entries. The baby food firm will now use his pictures to promote and represent their brand, the BBC reported.
Talking about the eight-year-old contest, Bill Partyka, CEO and president of Gerber, told TODAY Parents: "Every year, we choose the baby who best exemplifies Gerber's longstanding heritage of recognizing that every baby is a Gerber baby."
"This year, Lucas is the perfect fit," Partyka added.
Describing how baby Lucas grabbed the opportunity, his mother Cortney said she submitted his pictures to the Gerber Baby Photo Search "on a whim" after a friend of her told her about the social media contest. She added that she posted Lucas' pictures on Instagram with the contest hashtag and was shocked to find he was chosen from thousands of participants.
"We had just walked into the house and we opened the mail and she started screaming."She's like, 'He won! He actually won!'" the child's father, Jason, was quoted as saying by The Independent.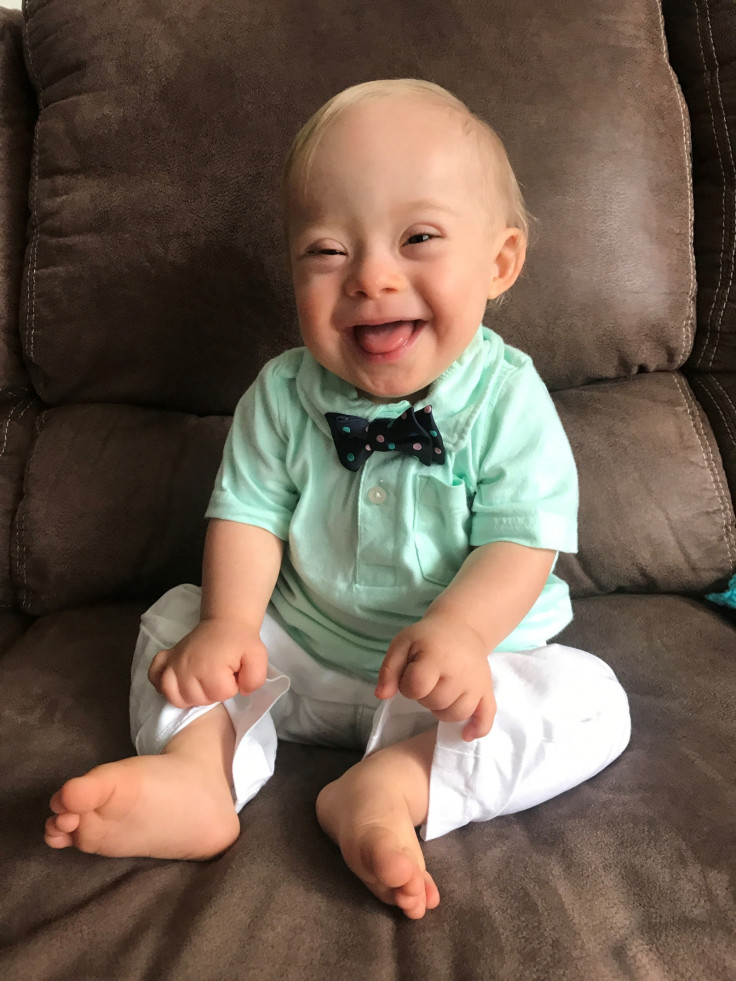 Lucas' mother Cortney now hopes that people will not only see her son as a baby with Down syndrome, but also as an energetic child who loves music and socialising. The proud parents have decided to use $50,000 (£35,836), which Lucas will get from Gerber, towards his education and better future.
"We're hoping it will shed a little bit of light on the special needs community and help more individuals with special needs be accepted and not limited. They have the potential to change the world, just like everybody else," Jason said.