"I was so afraid. I thought my baby and I were going to die. I just wanted to deliver my baby safely." Consolata, 28, lives in the Shinyanga district of rural Tanzania, where there are only three ambulances serving almost 500,000 people.
"I was in bad shape. I could't do anything because I was tired," the young woman says as she recalled experiencing complications when she went into labour. She was driven to a local clinic and gave birth to a son, Kurwa. But after examining her, doctors told her there was another baby, who they could not deliver. The doctors decided to transfer Consolata to the hospital in the main town, Shinyanga. No ambulances were available.
For many women living several hours from the nearest hospital, and for whom the cost of transport is high, complications during pregnancy and childbirth are a major cause of maternal death. If they did survive pregnancy or childbirth, they were still at risk of losing their babies.
To help remedy to this lack of access to emergency obstetric care, Vodafone Foundation set up a network of local "ambulance taxis" to transport high-risk pregnant women to hospital. The service, the first-of-its-kind, saves 200 lives every month.
Consolata was one of the 2,798 pregnant women with emergency conditions since the programme's inception in 2015 in Shinyanga and Sengerema, two districts the size of Belgium. As her condition deteriorated, one of the ambulance taxis was dispatched. "I was so afraid. I thought my baby and I were going to die. I just wanted to deliver my baby safely."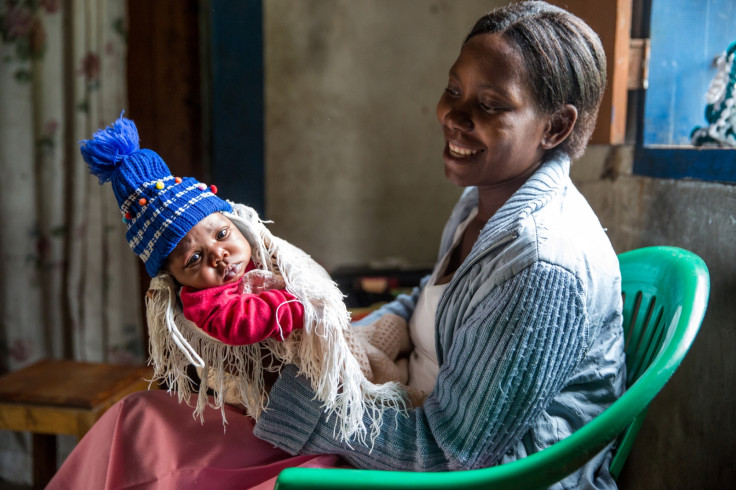 Consolata's second twin was born in the ambulance taxi. "When I arrived at the [hospital] reception, I was holding my two babies. When we got to the ward, I was haemorrhaging."
Fortunately, Consolata was able to stay in hospital, where she received care and recovered. "If there wasn't any transportation I don't know what I would have done. Maybe I would have travelled on a bicycle. I this service wasn't available, I would be dead by now," she adds.
A study conducted prior to the programme's inception showed that 40% of women in Shinyanga and Sengerema districts were giving birth at home, without medical assistance because of the lack of money for transport or the impossible distance to the health facility. Without access to emergency obstetric care, "the situation would be bleak", a Vodafone Foundation spokesperson told IBTimes UK.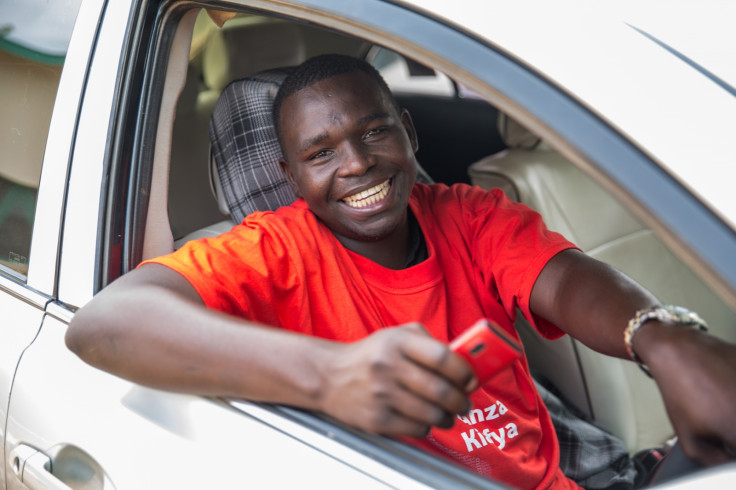 The system, created alongside NGO partners Touch Foundation, Pathfinder International and the US Agency for International Development (USAID), is simple. A mobile application developed for the community health workers in those districts helps them to manage more than 10,000 pregnant women and identify those most at risk.
"We have 250 community health workers providing educational services to pregnant women in almost every village that we work in. It's the community health workers, health facility staff, flyers posted throughout the villages and districts and advocacy done by local government that has helped spread the word," the spokesperson said.
An emergency line - equivalent to 999 in the UK – includes a network of 132 ambulance taxi drivers responding to emergency calls, taking pregnant women to reach the nearest hospital. Once women arrive at hospital, drivers are paid through M-Pesa, a mobile payment service.
Jedhinda, who lives in Consolata's district, is one of them. "I think there are a lot of unnecessary deaths. A lot of mothers were giving birth at home because they had no way to get to to hospital. But now that number has reduced because, when something goes wrong, you can call a driver," he says. "Sometimes I bring a patient to hospital and she is rushed to surgery as we arrive. That's how I know I am helping these mothers."
Since he started working for the programme, Jedhinda has helped numerous pregnant women with emergency conditions. One of them was Agnes. "The dispatcher called me to pick up one mother who was unconscious. But we got her to hospital in time. I was blessed to save her life," Jedhinda recalls. Agnes and her baby are now both healthy and doing well.
According to report by NGO Touch Foundation, the ambulance taxi service has helped reduced maternal mortality by 27% in its first year, by transporting three times the number of emergencies delievered before the service was launched.
Currently operational in one of Shinyanga's six districts, the programme is set to be expanded to the entire Shinyanga region, which has a total population of 1.5 million people, Vodafone Foundation said. According to Touch Foundation, the service has the potential to be scaled across Tanzania, which is one of the countries with the highest maternal mortality rates in the world.