How jeeps and phones help scale-up HIV care and treatment for the poorest families in rural Lesotho
IBTimes UK looks at the remote communities who owe their lives to mobile technologies.
Maboe, 43 and her six-year-old son, Motsamai live in rural Lesotho, one of the world's worst HIV hotspots. Like one in four people in the landlocked kingdom, Maboe and her child are both HIV-positive.
"I got tested when I was pregnant with my son Motsamai. My test came our positive. The update on HIV testing was really slow back then. We weren't encouraged like today," Maboe explained in her round-stoned home.
While efforts to reduce maternal and child mortality has been made in the past 20 years in Lesotho, difficulties to provide basic primary healthcare mean that HIV as a cause of maternal and child mortality has often been ignored or poorly managed.
Early infant diagnosis remains low, and it is estimated that some 5,000 children under the age of 14 go un-diagnosed and are today living with HIV in Lesotho, according to the United Nations Children's Fund. This means their lives are at immediate risk of not being identified in time to be put on treatment.
It was in this context that Maboe spread the virus to her baby, and without treatment young Motsamai had a 50% chance of dying before reaching the age of two. Poor and without money for transport, Maboe described walking for hours, carrying her young son across the rugged terrain, to reach a health centre where she could get treatment for them both.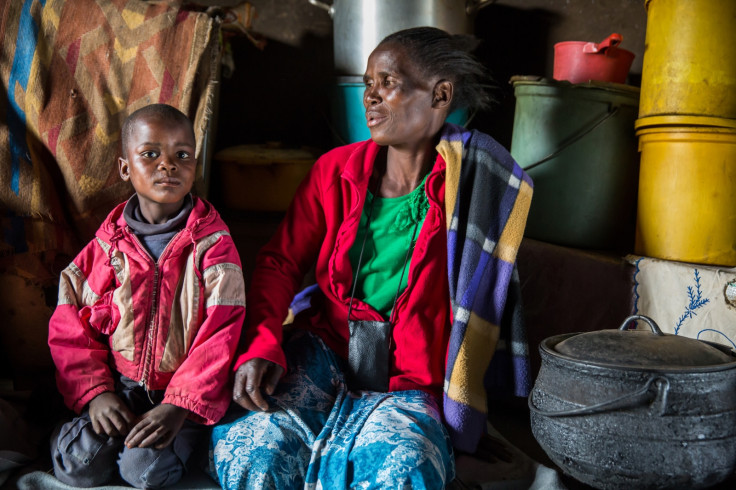 Maboe (R), who lives in rural Lesotho, used to have to walk all day carrying her son Motsamai, 6, to get anti-retroviral treatment for them both
Vodafone Foundation
"It was exhausting because I walked. I left home at 8am. I would sleep over somewhere, otherwise I would get back at dark. I would walk that distance with my son on my back."
The mother's story mirrors that of the majority of Lesotho's extremely poor and largely rural population, for whom access to lifesaving treatment is restricted due to the mountainous nature of the terrain, the impossibility to afford travel expenses. The stigma attached with those living with the condition is still a significant barrier to people seeking testing and treatment.
In 2016, only 60% of those with HIV are receiving treatment in the nation of 2.1 million some 57.1% of which lives below the national poverty line.
Across the African continent, however, new programmes are being developed and expanded to reach these remote rural communities separated by rugged terrain with minimal infrastructure.
Along with travelling clinics, which ensure people with the virus can receive regular treatment close to home, mobile phone technology is playing an increasingly growing role in the delivery of HIV care, services, and treatment support.
"I don't need to travel far with my son," Maboe explained, referring to the mobile clinics run by three organisations, Vodafone Foundation, Baylor International Pediatric AIDS Initiative (BIPAI) and Riders for Health. "We visit the mobile clinic once a month [...] The nurses have really helped by coming nearer to us. We don't need to travel far."
Asked what she hopes for Motsamai's future, Maboe says: "What I hope for him? I hope he grows up and is healthy."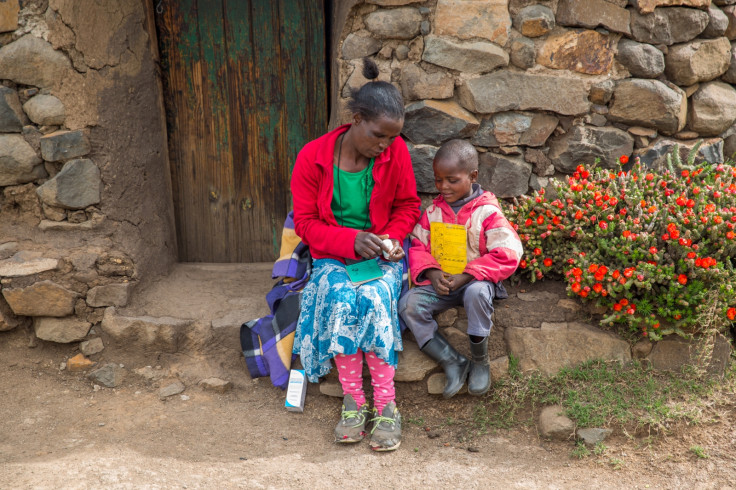 One of the organisations running this programme, Vodafone Foundation, is enhancing mobile treatment programmes by developing a pioneering mobilephone-based HIV programme in the country, which has the second-highest rate of HIV in the world.
Vodafone Foundation director, Andrew Dunnett, exclusively told IBTimes UK: "Our initial assessment indicated to us that a combination of money, mobile and management could deliver a significant impact. The greatest challenge with healthcare in Africa is targeting scarce resources to where they are most needed. This is especially true for HIV. The aim of a project like our HIV programme in Lesotho is to ensure the best approach to diagnosis and treatment."
In conjunction with Lesotho's Ministry of Health, which will be fully funding the programme from mid-2017, the initiative combines the travelling clinics to Vodafone's iconic 'M-Pesa' mobile money service – used by 27.5 million customers across 10 countries in sub-Saharan Africa – and a smartphone app designed to track remote areas patients' treatment and healthcare.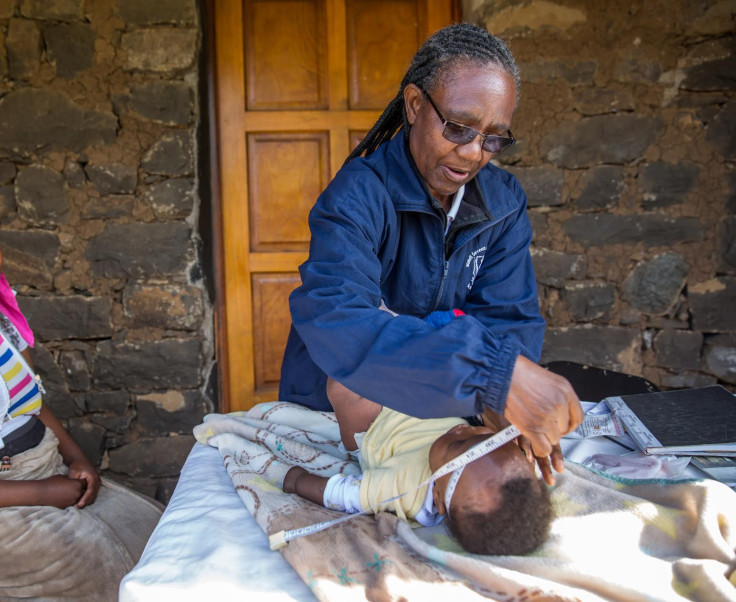 Nurse Rosina Lebina helps deliver HIV testing and other basic health services through mobile clinics in rural Lesotho
Vodafone Foundation
While the app is managed by Vodafone Foundation and Vodacom Lesotho, the wider programme is in partnership with USAID, ViiV Healthcare, the Elton John AIDS Foundation and Elma Philanthropies, among others.
After the travelling clinics provide on-site HIV testing, people identified as having the virus are immediately registered and receive M-Pesa funds needed to pay for transportation to a treatment centre. The new patients' details are recorded, via mobile, on a database.
"A mobile app means that we can use data to ensure better planning, allowing health workers to track their patients' treatment," Dunnett explained. "This service brings health workers closer to rural communities and ensures they remain connected to clinics at all times. Meanwhile, M-Pesa mobile money means that the cost and distance to the clinic is no longer a barrier to treatment."
After welcoming the programme, currently centralised in the Maseru and Leribe districts, the government has committed to integrating the initiative within the Ministry of Health's primary healthcare strategy.
Looking forward, Dunnett told IBTimes UK Vodafone Foundation is also looking at opportunities to expand a new M-Pesa-based system for deploying taxis as emergency maternal ambulances currently in place in Tanzania, to Lesotho.
"This programme is already saving more than 1,000 mothers and babies in just one district of Tanzania, where ambulances are scarce and distances great. Our data indicates that the taxis are far faster and more reliable than the ambulances," he added.
Follow Elsa Buchanan on Twitter: @ElsaABuchanan
© Copyright IBTimes 2023. All rights reserved.