"I've never experienced happiness in my marriage. I've never seen the benefit of being married,." These are the words of Chimwemwe, a teenager living in a small village in rural Malawi.
Like one in four girls who marry before they are 18 in sub-Saharan Africa, Chimwemwe was just 12-years-old when she married a 17-year-old to break free from poverty at home. Talking about her marriage, Chimwemwe said she was hoping for a life of love and prosperity, but instead endured poverty and violence at the hands of her husband.
Chimwemwe is just one in every two girls who marry before age 18 in Malawi, and her story mirrors that of millions for whom marrying early often means child brides drop out of school and are exposed to domestic and sexual violence.
New UNICEF data revealed that 76% of girls in Niger and around 70% of girls in Central African Republic and Chad marry before their 18th birthday.
African leaders have shown growing support to end the scourge of child marriage in Africa. This week, leaders attending the 28th African Union (AU) Summit in Addis Ababa, Ethiopia, held a high-level meeting on an AU campaign to end child marriage.
For Agnes Odhiambo, women's rights researcher and advocate at Human Rights Watch, progress to end child marriage has been slow, despite these growing efforts.
Odhiambo, who interviews girls in South Sudan, Tanzania, and Malawi about their marriages, described how the AU campaign already pushed heads of states to adopt an agreement on child marriage in June 2015.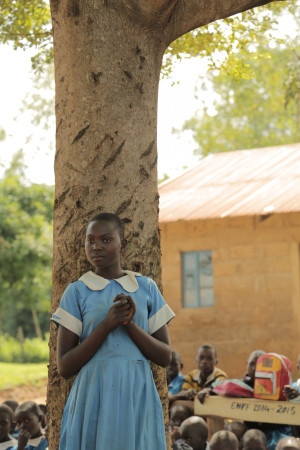 Detailed steps that governments should take to reduce the harmful practice include enacting and implementing laws that set the minimum marriage age at 18 or above and establishing comprehensive and well-financed national plans of action.
Following the agreement, the Gambia – where 36% of girls are married before 18, and approximately 7% before 15 – joined Tanzania, Zimbabwe and Malawi in trying to ensure girls do not face death from early pregnancy, by imposing a ban on child marriages in mid-2016.
Tanzania had earlier announced it was taking a tougher stance on child marriage and teenage pregnancy with 30-year jail sentences.
"It's encouraging that African leaders have put child marriage high on their agenda. (But) without accelerating changes on the ground, the number of child brides will double by 2050," Odhiambo said from Nairobi on Tuesday (1 February).
If no substantial progress is made, the United Nations Children's Fund (Unicef) currently estimates that the number of married girls in Africa could well rise from 125 million to 310 million by 2050.
"There is no simple solution for ending child marriage. Ensuring that girls have access to decent education is important. It's also key that community and religious leaders understand and commit to their respective roles in ending child marriage," she explained. "But we should also constantly assess if efforts to end child marriage are working or not. If they are not, Africa's leaders should speak out and act promptly."
African nations account for 17 of the 20 countries with the highest rates of child marriage globally.