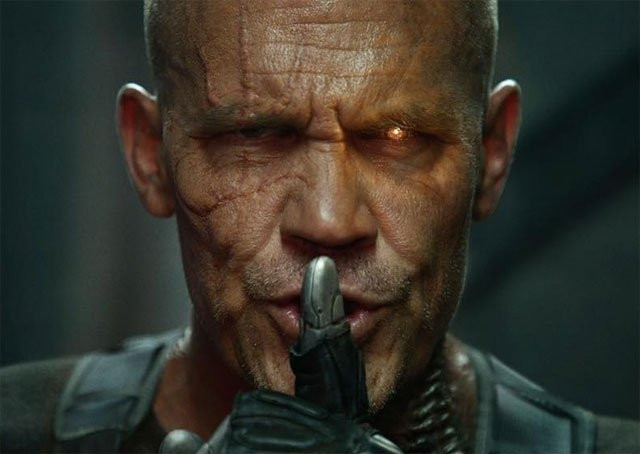 Deadpool fans have close to year to wait before the release of the film's sequel on 1 July 2018, but Ryan Reynolds, the actor behind the hit action flick, is doing his bit to keep the fire burning. On 7 August, he shared the first look of Josh Brolin as Cable.
"We all have that one, grumpy, heavily armed Uncle [sic] from the future," Reynolds captioned the first photo which focuses on Brolin's character's scar-riddled face and optic implant. The next image is a full body shot showing off Cable's artillery clad costume and cybernetic arm. "DeadPool 2: Your premium #Cable provider," the Merc with a Mouth wrote alongside.
In the comics, Cable (Nathan Summers), is the biological son of Cyclops and Jean Grey's clone Madelyne Pryor. He possesses a range of mutant abilities which include telepathy and telekinesis. While 20th Century Fox has opted to keep his role in Deadpool 2 as hush-hush as possible, we know that, based on the comic books, he and the lead character have a complicated history which includes the two teaming up to fight the baddies.
One aspect of the costume that has fans of Brolin's character curious is the ragged teddy bear hanging from his waist belt. The comic book version of Cable has no such stuffed toy but according Rob Liefeld, the co-creator of both Cable and Deadpool (via Cinema Blend), he "took it from Deadpool".
Soon after Reynolds shared the images, the internet lit up with excitement with fans praising the fact that the studio decided to keep Cable's look true to the original.