Deadpool 2: Josh Brolin shares behind-the-scenes photo as he gears up to play Cable
Sicario actor teases future co-star Ryan Reynolds in the candid snapshots.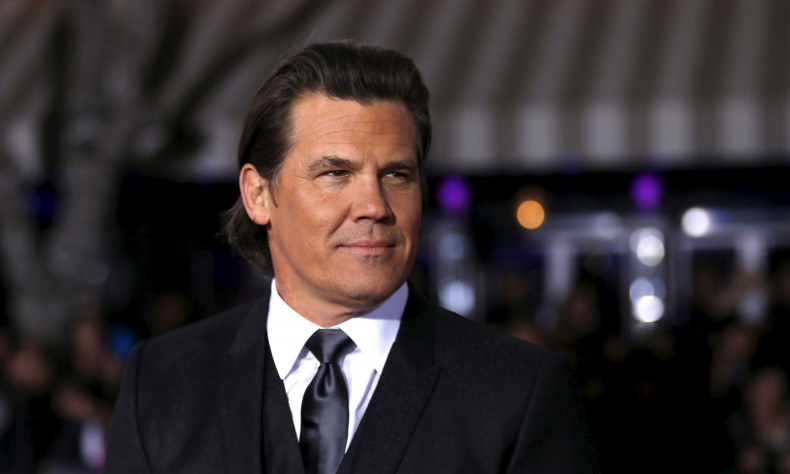 Just a few days ago, it was announced that Josh Brolin will bring Marvel Comics' character Cable to life in 20th Century Fox's sequel Deadpool 2. The Sicario star – who already plays big, bad Thanos in the Marvel Cinematic Universe – is set to join Ryan Reynolds for the superhero follow-up and it looks like he's preparing for the on-set banter already given his latest Instagram posts.
The 49-year-old took to social media to share two behind-the-scenes snapshots (and troll Reynolds), as Deadpool 2 begins pre-production. In the images, his face was being lifecast in an undisclosed prop shop. He propped up a notepad on his lap and pretended to be taking notes while his face was covered in purple silicone.
Alongside the first photograph, he jokingly wrote, "You know, just meditating. #deadpool2 #clostraphobiarocks#ryanreyondsismyb***h #umguys." In the second, he said, "Oh, you thought the other one was gnarly. Ha! #discipline #billcorso #nomoreeffincookies #citoratsuperhero #breathingisforpu*****s"
For those unfamiliar with Marvel Comics, Cable is the time-travelling son of mutant Scott Summers aka Cyclops and Madelyne Pryor who journeys back into his own past to save mutant-kind from the brink of extinction. Because of his parentage, Cable was born with telepathic and telekinetic powers as well as a left eye with enhanced eyesight. He is also able to merge his techno-organic body with machinery, making him super strong and, sometimes, electronically advanced.
Given that make up artists, costumers and special effects teams will eventually have to work on manipulating Brolin's head and face when the film finally starts shooting – considering Cable's scarred face and glowing left eye – the early casting makes sense.
Throughout his story lines, Cable was closely associated with fellow mutant Domino, who went on to become both his friend and lover. The latter will also be showing up in Deadpool 2, played by fellow new recruit and Atlanta star Zazie Beetz.
Talking about Cable's convoluted backstory and how they're likely to approach it in the movie, Wernick previously told Collider: "I think we're going to distil him down to his essence. It will be authentic and faithful, but it's not going to include the 18,000 details."
Directed by John Wick's David Leitch and written by Drew Goddard (working from a script penned by original screenwriters Rhett Reese and Paul Wernick), Deadpool 2 is currently aiming to reach US cinemas on 2 March 2018.