A startup has built the world's smallest 4K camera that allows you to swap its lens for the Micro Four Thirds (MFT) lenses commonly seen on professional cameras.
If you've been wanting a 4K professional camera but are torn as you'd rather have a pocket-sized one that can clip on to a consumer drone or your car, the E1 Camera by China-based startup Z with backing from Panasonic could be the answer.
The camera measures 75mm x 56mm and weighs 209g. It comes with an Ambarella A9 image processor that enables it to capture cinema-quality 4K footage (4,096 x 2,160) at 24fps, UltraHD at 30fps, 1080p at 60fps and 720P at 120fps.
Housed in a magnesium housing, the E1 comes with a 14mm f/2.5 lens, but it also contains a Panasonic MFP sensor produced in collaboration with Panasonic, meaning that MFT lenses by Panasonic and Olympus can be used and is also able to capture 16 Megapixel JPEG and RAW stills.
The camera is currently priced at $449 (£287, €412) and above for early adopters on Kickstarter, but will eventually retail for $699.
Trying to make pro camera technology cheaper
Of course, the E1 is still twice as heavy as a GoPro Hero 4, but it is still small enough to be equipped to drones, vehicles or your person, and it comes with in-built Wi-Fi and Bluetooth Low Energy.
It also has really good low-light shooting capabilities with a maximum ISO of 102,400, and Z claims that its proprietary noise filtering technology removes ghosting and blurring to provide good image quality up to 6400 ISO.
The E1 Camera also comes with an accompanying iOS and Android app that allows users to control and trigger the camera, live stream with a latency of 200-300 milliseconds and manage content via Wi-Fi or Bluetooth 4.0.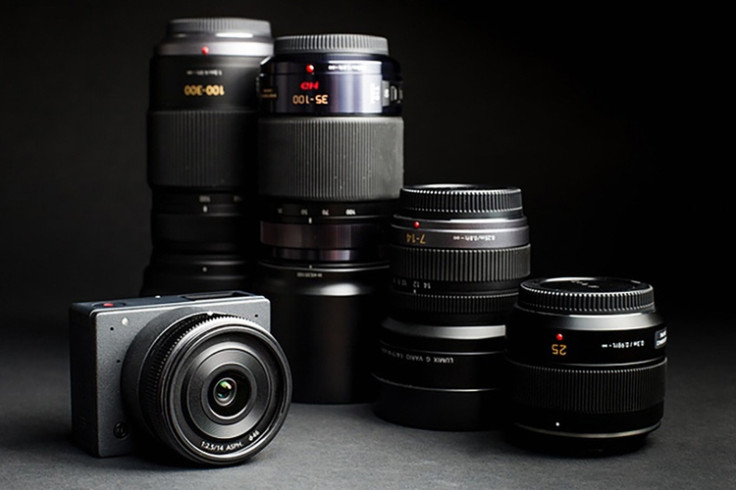 "After spending years in the camera industry, I realised that most companies are much more interested in cutting costs of their current products than investing in developing new ones and listening to what people want," said Z's creator Jason Zhang.
"We really wanted to develop a camera that can deliver an amazing quality without having to spend $10,000 on an expensive camera."
Z has been researching and developing the E1 for more than two years and it is finally ready for mass production. Currently seeking backing on Kickstarter, the E1 already has 354 backers pledging a total of $208, 869, which is over five times the initial goal of $42,000, and there are still 24 days to go.