Meet the Iraqi refugees shaking up the start-up scene in Finland
More than 20,000 Iraqis claimed asylum in Finland in 2015.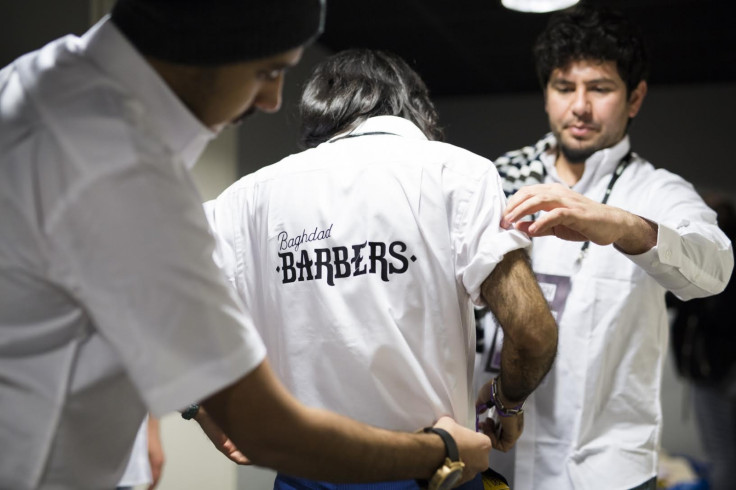 During the height of the European refugee crisis, hundreds of Iraqi youth gathered at a protest in Baghdad. Their battle cry? "Finland! Finland! We want to go to Finland!"
More than 32,000 people claimed asylum in Finland during 2015 – and over 20,000 of them were from Iraq. Driven out of their homes by violence, Iraqis were clamouring for Scandinavia, the home of hygge (cosiness), reindeer steaks and strong welfare states.
Although the Finnish government had never actively sought Iraqi refugees rather than those from Afghanistan or Somalia – the second and third biggest groups in Finland after Iraqis – the belief had spread amongst Iraqis that they were welcome in the Scandinavian country.
For Mustafa Abdulameer, a former pharmacist and engineering student, there was another reason for choosing Finland: his mobile phone. While in Turkey, the 23-year-old had run into some Finnish tourists: "I started talking to some Finns who saw my Nokia phone and told me, 'Our country makes those.' They seemed kind and were really educated people."
It took him 20 days to reach Finland, including a perilous sea crossing to the Greek island of Lesbos and an overland trip to the Macedonian border where he was detained, along with tens of thousands of others. He finally reached Helsinki in September 2015.
Like elsewhere in Europe, the surge of refugees during the migrant crisis did not go unnoticed in the homogeneous, semi-Arctic nation of five and a half million. Along with the rest of Europe, anti-immigration rhetoric reached giddy heights with the new arrivals, culminating in record success for the Eurosceptic Finns Party in the 2015 parliamentary elections.
Refugees can inspire locals and encourage them to take business risks they wouldn't otherwise
The populist party ran on a mandate that stated immigration to Finland from outside the European Union should only be permitted in cases economically beneficial to the Finnish state. In May 2016, new guidelines issued by the Finnish Immigration Service said that asylum seekers from Iraq, Afghanistan and Somalia, despite continuing armed conflicts, could return to their countries
of origin.
Those already granted residency on humanitarian grounds were unaffected, although the new rules come into play when residency permits are due for renewal. Grounds for asylum are still considered on a case-by-case basis (for example, if an individual has faced persecution on the basis of his or her political, religious affiliation or sexual orientation) but the general policy move has been towards one of restriction. This shift to the right has been echoed on Finnish-language social media, according to Marko Juntunen, a researcher in Arabic and Islamic Studies at Helsinki University.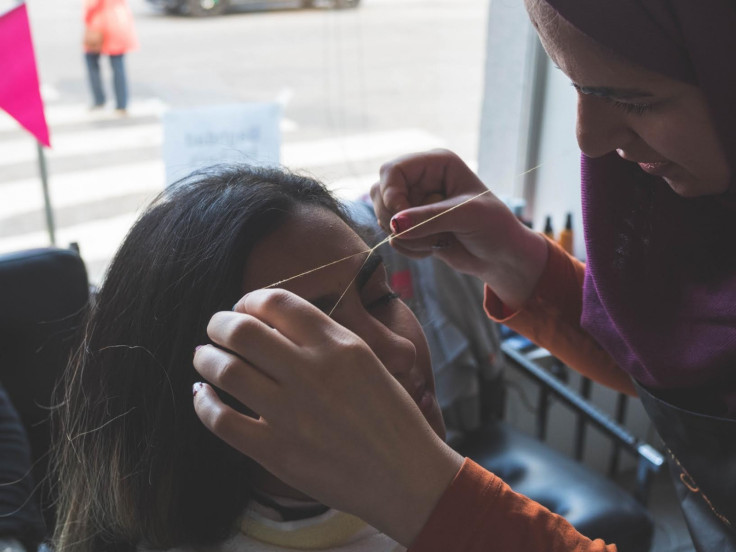 "[In the past few years] we've seen a real explosion of hate mail as soon as anyone starts talking about immigration... The popular image of Finland [with regard to refugees] is extremely positive. Many [migrants entering Finland] are not aware of the changing political discourse, which is much more negative."
None of the asylum seekers IBTimes UK spoke to had been subjected to racist attacks but most had heard of instances where refugee reception centres were the target of xenophobic assaults.
It took two Finnish media mavens to tackle the subject of integration head-on. Journalists and entrepreneurs Riku Rantala and Tunna Milonoff are better known for their madcap travel documentary series where the pair sample monkey brains in the Amazon rainforest and scoff dog meat in Bali, shocking and thrilling their adolescent audience in equal measure. But in the autumn of 2015, they created Startup Refugees to match enterprising asylum seekers with Finnish tech companies and mentors.
The organisation aims to function as a cross between a startup incubator and a talent agency, hoping to convert the influx of eager new arrivals into a sound business opportunity. Camilla Nurmi, Startup Refugee's executive director is keen to emphasise that the refugees are a "brain gain", many of whom, from the upper echelons of Iraqi society, come with specialist knowledge and skills.
"Refugees can inspire locals and encourage them to take business risks they wouldn't otherwise," Nurmi said.
More than 500 companies, organisations and individual entrepreneurs have signed up to partner refugees including Microsoft and Finnish gaming giant Supercell as well as the Finnish Immigration Service and Interior Ministry. The organisation has already signed up more than 1,000 refugees and has pledged to get 2,000 more in 2017.
Abdulameer, Startup Refugees' community coordinator was one of the first beneficiaries of the programme as was Fadi Alomari, another arrival from Baghdad. Alomari was in the middle of law school when an outbreak of sectarian violence forced him to leave home. "I was raised in a family that worships studying so it was my mother's hope that I could continue my studies in Europe," Alomari said. But when volunteers with Startup Refugees came to his reception centre outside of Helsinki, his life took a different turn.
Your mouth might be saying 'Integrated Marketing Communications' but your hair is saying 'I'm a cool dude'.
Alomari, in addition to his law studies, had a background working in IT and mobile phone repairs. With the help of Startup Refugees, he realised there was a gap in the market and, along with four other Iraqi men, won a Microsoft pitching competition to start a phone repair service. The team has received training in marketing and PR as well as crowd-sourced funding.
"We want 'Just Fix It' to become the Uber of phone repair. Using unemployed Finnish youth as bike couriers, we will fix people's phones within the hour," Alomari told IBTimes UK.
Other notable successes include the pop-up hairdressing collective Baghdad Barbers who are appealing to the bearded hipster market with sharp-witted offerings and slogans such as the "James Dean" cut: "Your mouth might be saying 'Integrated Marketing Communications' but your hair is saying 'I'm a cool dude'."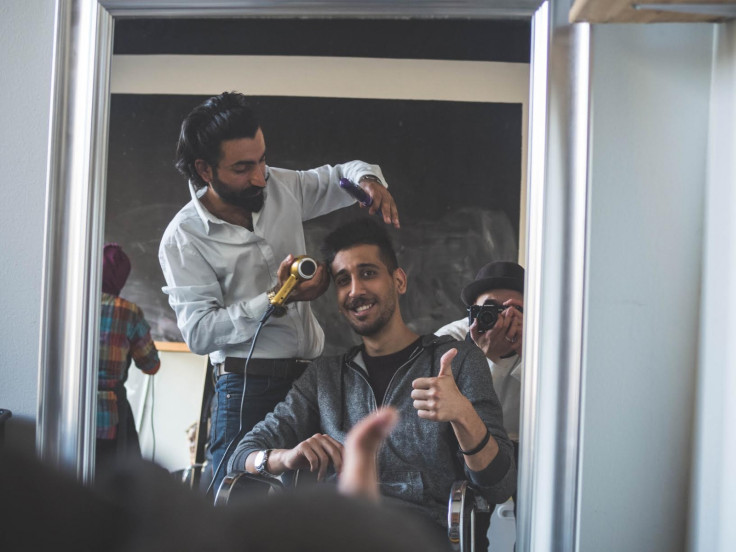 But Startup Refugees is not without its limitations. Almost a fifth of the asylum seekers in 2015 were working-age women, but Nurmi admits that the number of female refugees involved in the organisation is significantly below that – although she can't give an exact figure. "We are trying to reach out to more women – reception centres have male majorities and women may feel nervous about participating in male-dominated activities. [Startup Refugees] is planning on organising a women-only data collection [to build refugees' resumes] and investigating the possibility of women-only activities."
Finnish bureaucracy is another obstacle that stands in the way of volunteers and refugees, said Charlotta Bjork, a young Finnish entrepreneur and business mentor of the Baghdad Barbers.
"The biggest practical problem is that many of the refugees don't have passports or documentation so it's almost impossible to open a bank account, which makes it difficult to start a business."
Although there are ways of getting around this, such as Finnish citizens opening accounts for refugees, for Bjork the experience has been an unsettling one. "No one [in authority] takes responsibility. There is no state integration plan. Before I started [volunteering], I had more faith in the system."
Alomari remains unruffled. Given the atrocities many have witnessed on the way to northern Europe, bureaucracy is but a minor setback. "People worry we're going to take their jobs or rely on handouts but we want to build our own businesses. We want to contribute. We will contribute."
---
Rebecca Grieg is a freelance journalist. Follow her at @bloodsweattweet.
---
© Copyright IBTimes 2023. All rights reserved.