Meet Larry Rudolph: The Man Who Sexualised Miley Cyrus and Britney Spears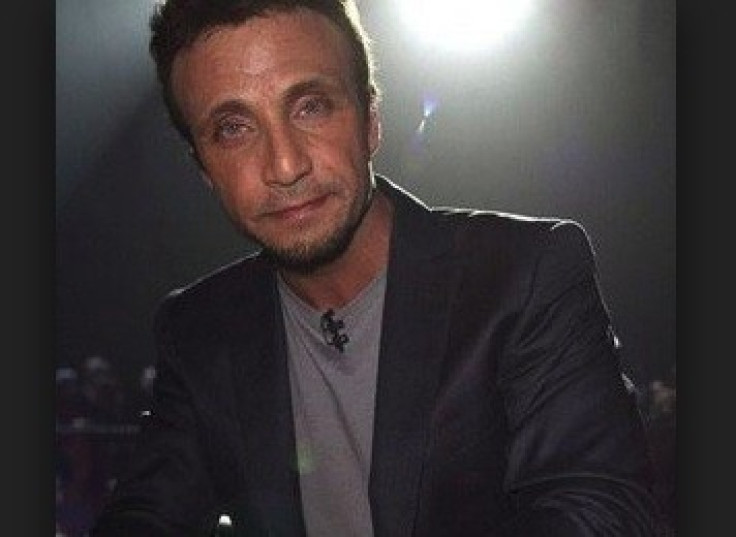 When Miley Cyrus twerked her way into the headlines with her controversial performance at the MTV VMA's, it was the final nail in the coffin for her sweet girl image.
By stripping to her flesh-toned latex underwear and gyrating suggestively on a very married Robin Thicke, she confirmed what the world had long suspected - her Hannah Montana days are well and truly over.
And as Cyrus continues to employ shock tactics and sexualisation to aid her public reinvention, some observers will experience a sense of déjà vu.
Just twelve years ago, it was Britney Spears who was desperate to strip herself of her Disney roots and become a global icon and pin up.
And just as Larry Rudolph helped Spears achieve her goal, he has reportedly been hired to manage Cyrus and resurrect the career of the 20-year-old child star-turned-twerking queen.
According to industry experts, the writing was on the wall from the moment the Wrecking Ball hitmaker fired her team and put Rudolph at the helm.
Rudolph, best known for presiding over Spears' transformation from wholesome role model to sex kitten at the 2001 MTV Video Music Awards, started working with Cyrus in March, co-managing the young star with her mother, Tish.
"Most of the pressure on Miley these days is self-inflicted, but she had been helped on to this current path by two people in particular- her mum and Larry," a source told Heat magazine.
But despite being constantly named as the mastermind behind Cyrus's controversial antics which include, striping naked for her wrecking Ball video, constantly sticking out her tongue suggestively and smoking suspicious looking cigarettes, he refuses to take responsibility.
"Miley is doing it now organically," he told The Hollywood Reporter. "There's no such thing as 'OK, let's figure out the plan for growing up'. It doesn't work.
"The public sees through it in two seconds, and every artist who's tried to do it has failed. [Britney] wanted to make edgier music. She sought out Pharrell.
"She's the one who insisted 'Slave 4 U' be the first single and she was right. It was not some record-company executive and a manager sitting in a room plotting this out. Same thing with Miley. What you see now, this is her."
But who is Larry Rudolph?
The New York-born manager was an entertainment lawyer before becoming an entrepreneur and manager.
He is the founder of Reign Deer Entertainment, the company which produced the movie Crossroads and two reality series: Newlyweds: Nick and Jessica, and There and Back.
The 50-year-old has represented a host of artists such as Avril Lavigne, Ashley Parker Angel, Justin Timberlake, 98 Degrees, Nick Lachey, Backstreet Boys, Jessica Simpson, O-Town, Toni Braxton, Brooke Hogan, and DMX.
Although his methods for revitalising celebrity careers have often come into question, he is credited for propelling Britney Spears to fame.
He worked with the Hit Me baby One More Time singer at the start if her music career and was rehired by her father during her public meltdown .
READ MORE After Miley Cyrus and Rihanna, the Sexualisation of Pop Videos Has to Stop
© Copyright IBTimes 2023. All rights reserved.