Meet Olli, a self-driving 3D printed mini bus controlled by IBM Watson that talks to you
A automobile technology firm in the US has created an autonomous mini bus that will be driven around Washington DC solely by artificial intelligence.
Arizona-based Local Motors has created Ollie, a self-driving mini bus made from 3D printed parts that will be autonomously controlled by the IBM Watson supercomputer. It can carry up to 12 people and apart from being self-driving, the mini bus will also interact directly with passengers.
While on the bus, passengers can press a button and ask Olli questions, such as, "Are we there yet?", "Ollie, can you take me downtown?" or even, "Can you recommend a good restaurant or historical site", and all the questions are instantly processed by IBM Watson, which can immediately respond with the relevant answers.
Local Motors, creator of the world's first 3D printed car, says that self-driving vehicles that can talk are needed in order to make autonomous vehicles more pleasant and comfortable for users, as well as to build on the passengers' confidence in using self-driving vehicles.
Initially, Olli will be restricted to driving around the roads of National Harbor, a resort destination by Potomac River in Maryland just south of Washington DC over summer 2016 where Local Motors' new facilities are located. The public will be allowed to experience Olli at special select times over the next few months, which will also enable IBM to gather data on how well Watson is able to handle passengers' requests.
Self-driving public transport could be coming to the US soon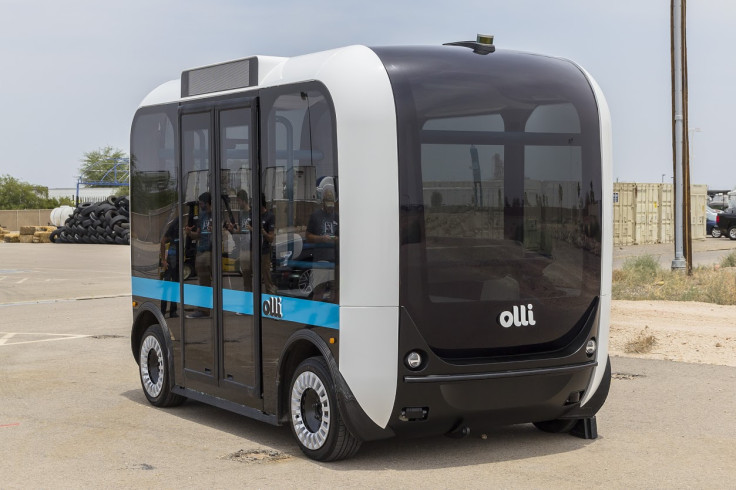 The automobile technology firm is also in talks with local officials in Miami and Las Vegas to potentially deploy Olli mini buses in order to improve local transportation networks and thus standard of living in those areas.
While the technology sounds very exciting and will undoubtedly be very exciting to experience the problem, as pointed out by Wired, is that people still don't really trust self-driving cars, which are essentially, robots, and no one wants to get into something they don't trust to keep them safe.
There's also the problem that multiple security vulnerabilities have been found in connected cars already, and a new report by IDC and Veracode is warning that it will take up to three years before car manufacturers start to produce internet-connected vehicles with strong security protections to prevent them from being hacked.
For instance, it wouldn't be great if it were possible for hackers to bypass IBM Watson and, for example, direct Ollie to drive straight into the grounds of the White House? And also, do we really want vehicles talking to us?
Have you ever said anything in conversation to someone while standing next to your Xbox Kinect or iPhone and had the Kinect or Siri pick it up as a command? This could prove to be seriously annoying for passengers who just want their peace and quiet or are anti-social in the mornings.
© Copyright IBTimes 2023. All rights reserved.