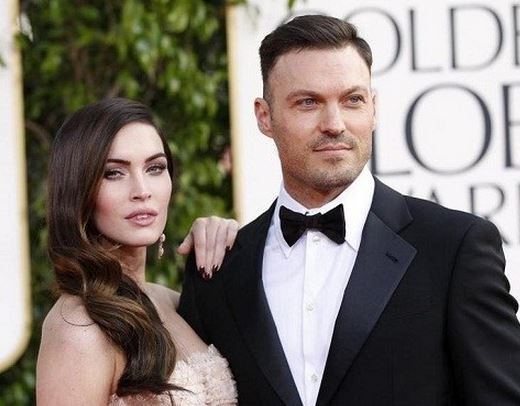 She is one of the most desirable women on the planet, but Megan Fox has admitted that her sex life is virtually non existent.
According to the Teenage Mutant Ninja Turtles actress, she has no time for sex and her husband Brian Austin Green often goes without.
"Brian doesn't get any intimacy whatsoever," she told Entertainment at the movie's Los Angeles premiere.
While Green may get frustrated with his sex siren missus never giving him any hanky panky, Fox says her hectic schedule and looking after their two young children drains all her energy.
The 28-year-old beauty gave birth to the couple's second child, son Bodhi Ransom Green, in February. Their first child, son Noah Shannon Green, was born in the fall of 2012.
Her prudish demeanour is a world away from when she declared that she was bisexual in 2009, adding: "I know I'm seen as a sex object. I'm just really confident sexually and that sort of oozes out of my pores."
But on the rare occasion that they do manage to get some alone time, she now finds herself fretting over peeping toms.
"I get afraid when we're in a hotel room. I'll close the curtains and put something over the peephole. I'm always afraid someone will see", she recently said.