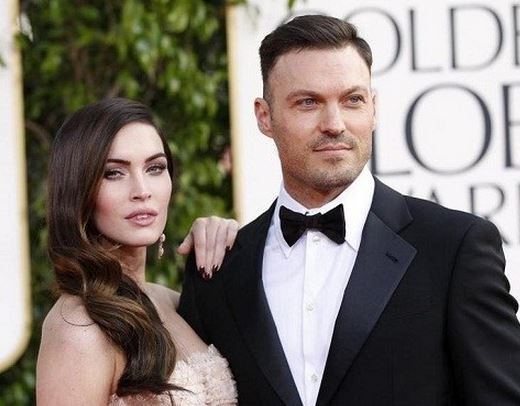 Transformers star Megan Fox and husband Brian Austin Green have reportedly named their newborn son Bodhi Ransom Green.
The couple who are parents to 15-month-old son Noah, welcomed Bodhi on February 12. The name was revealed after TMZ obtained a copy of the newborn baby's birth certificate. According to the Daily Mail, Bodhi means "awakened" in Buddhism and is usually translated as "enlightenment" in English.
Fox and Green tied the knot in a private ceremony in Hawaii in June, 2010 after several years of dating. They originally got engaged in 2006, but called it off in 2009, only to reunite in 2010 and walk down the aisle.
Green already has a 11-year-old son Kassius with ex-girlfriend Vanessa Marcil.
Previously, 27-year-old Fox had talked about preparing Noah for big brotherhood in an interview with People in November.
"We are trying to explain it to him and I always say, 'The baby is going to say, "Wah, wah, wah,"' because he is not communicating yet [so] I'm not sure how much he understands," she said. "I know as far as everything else goes, he's really aware. So I think he has an idea, but I don't think he understands that a baby will be living with us all of the time — that will be an adjustment."
"He loves to be the center of attention and I also think he is a really sensitive child," Fox added. "I think that he's going to be a nurturer. It's a lot to expect, but he's only 14 months now. I think he's going to be an amazing big brother with time.