Megan Fox has her set hearts aflutter after stripping down to lacy lingerie for her latest campaign for Frederick's of Hollywood. The American actress looks scorching hot in a series of pictures released by the company on its website.
Fox, who is a designer and part-owner of Fredrick's, looked incredible as she poses in a collection of sexy black, grey and purple underwear collection consisting of corsets, sheer and semi-sheer suspenders, high-waisted panties, balconette bra, and thongs.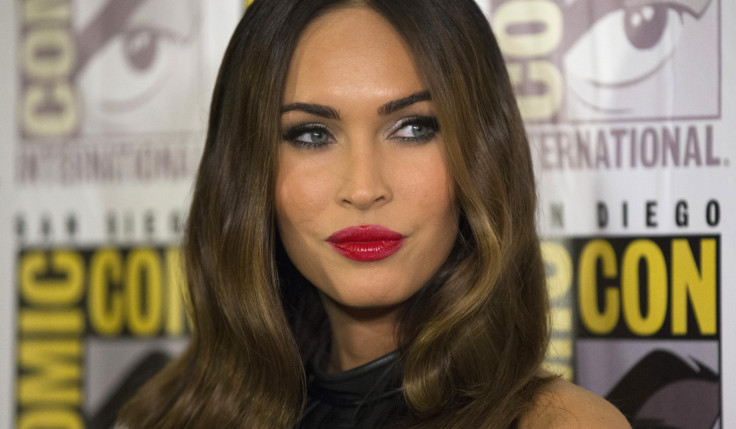 "You look hot and sexy," a smitten fan commented on the 31-year-actress' picture shared by the underwear company on its social media. The former Transformers actress posed for the collection just five months after giving birth to her third son Journey River with husband Brian Austin Green.
However, the actress' stunning post-baby body in the lacy lingerie ensembles have wowed her fans who think she has turned back time with her ageless beauty. "Which year was this taken," one fan asks. "The most beautiful lady on this planet," added another.
Meanwhile, the actress opened up about her racy photo shoot and says she doesn't mind being called a sex symbol considering the brand's fame in the glamorous world of undergarments. "If people refer to me as a pinup or a sex symbol, I don't find that derogatory or demeaning. I think being sexy and comfortable in your body is a wonderful thing, and I don't mind being acknowledged for it or appreciated for it. I know what I'm capable of. I know that I'm a relatively smart girl," she told Cosmopolitan. "I feel like the sexy image only stands to make me a more powerful human being."
Speaking of the sultry lingerie she loves to choose, the actress said: "I don't want to call it dominatrix-y, but I like stuff that maybe makes men feel intimidated. I love choker pieces and harnesses and stuff like that. A lot of black — leather, latex, or lace. I'm not a flowery, light-color, sweet lingerie wearer. I understand that really works for some women, and they feel great in that, but I like the harder stuff."