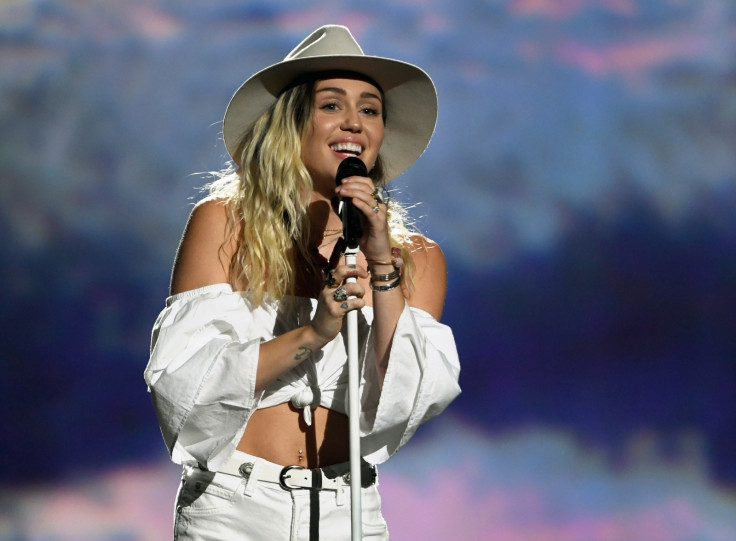 Miley Cyrus has posed naked multiple times on social media. Nothing new there. But none of her photos have probably garnered as much praise as her recent nude picture. The songstress posed as a rainbow fairy for photographer David LaChapelle's new coffee table book Lost + Found and fans can't stop gushing about her raw beauty.
"You are a vegan Goddess," one fan tweeted while praising the Malibu singer's beauty.
In the picture, Cyrus looks almost magical in a nude bodysuit, giving the impression that she is totally naked while her modesty is covered with Swarovski crystals.
She accentuated her fairy look with two giant wings in rainbow hues, glittery make-up and a curly blonde wig.
An enthusiastic fan praised Cyrus for her style, tweeting, "Super high fashion."
However, quite a few also criticised her for returning back to her infamous Bangerz days, when she notoriously stripped off her clothes on multiple occasions and led to many assuming that she was an attention seeker.
"Bangerz era tease," a user commented, while another defended the Wrecking Ball singer, saying, "By the way, for those people who are saying that Miley is thirsty for attention again by getting "naked", it's a bodysuit and nipples are crystals."
Meanwhile, fans are also excited about the 25-year-old Younger Now singer making an appearance at the upcoming MTV Video Music Awards (VMAs), in which she is set to perform.
And considering her recent positive attitude after giving up drugs and alcohol, expectations are high this time around.
When one considers her controversial performances at the award ceremony in previous years, which are still fresh in the minds of several fans, the general consensus is that Cyrus has changed for the better.
"Everyone who saw her rehearsal got emotional and some even got teary-eyed. This is a new and evolved Miley. Her energy was so different on stage, and there's a new side to her that people will be surprised to see," a source told People.