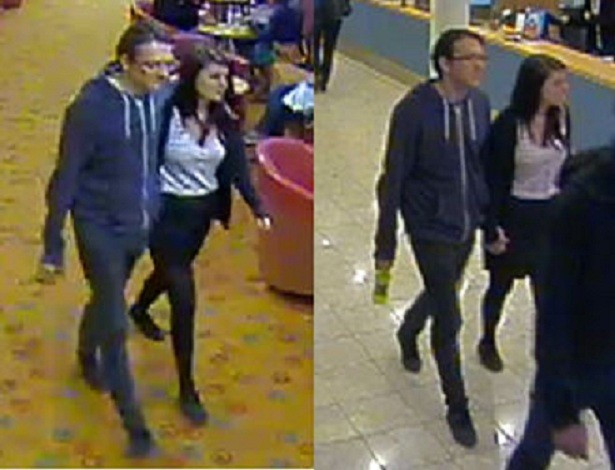 A priest who was the chairman of the governors at the school attended by missing Megan Stammers is facing 38 charges relating to child sex offences, it has emerged.
Retired canon Gordon Rideout, who was on the board of governors of Bishop Bell C of E School in Eastbourne, East Sussex, was charged in June and will appear at crown court in October. Some offences date back to the 1960s.
The school said Rideout was not a member of staff and the allegations were not related to the school.
Bishop Bell has come under fire for its child safeguarding record in the light of Megan's presumed elopement with her maths teacher, Jeremy Forrest, and news that another teacher was jailed in 2009 for grooming pupils for sex.
Forrest is believed to have gone on the run with 15-year-old pupil, Megan, and Interpol have been alerted after they were last reported seen holding hands on a cross-Channel ferry from Dover.
In 2009, teacher Robert Healy, then 27, admitted having sex with two pupils, aged 15 and 16, after grooming them.
Head teacher of the school, Terry Boatwright, defended its record on pupil safety. He claimed its safeguarding procedures had been highly rated by Ofsted.
"Bishop Bell School has a robust safeguarding policy in place, takes safeguarding very seriously and the effectiveness of its safeguarding procedures is rated 'outstanding by Ofsted," he said.
News that Megan may have been involved with Forrest for several month has shocked her stepmother, Tracy Stammers.
"It's all very new to us. We just want her back, we want her back safe," she said.
"I hope these things are looked into. We were not aware of anything until it came out in the press. We were quite shocked."
Stammers said she feared Forrest might do something "stupid" while they were on the run.
"I don't want to frighten him so he does something stupid. We want her back, our lives back. We are empty and just miss her," she said.
"The pain inside me is saying anyone that does anything wrong with a kid should not be anywhere near kids."
Forrest's father defended his son by insisting that the married 30-year-old was "vulnerable".
Jim Forrest spoke from the family home in Orpington, Kent: "I am worried about Jeremy, I am not worried about Megan. I can tell you my son is one of the most gentle, caring people you will ever meet. I worry for him more than Megan in case he flips."
Sussex police released an image of Forrest and Megan holding hands on a cross-Channel ferry.