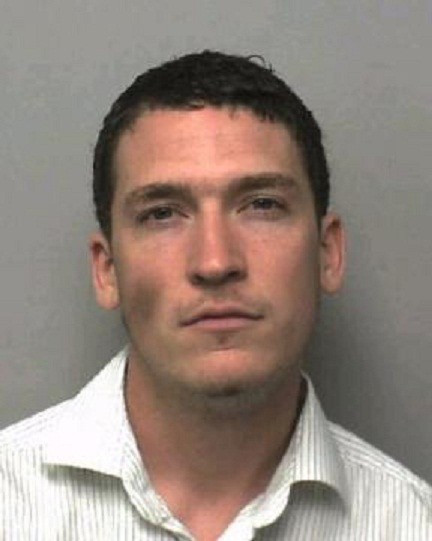 The school that employs Jeremy Forrest, who has eloped to France with 15-year-old student Megan Stammers, had already been at the centre of a teacher-student scandal when a member of staff was jailed for grooming two pupils.
Robert Healy, then aged 27, was jailed for seven years in 2009 after he admitted to having sex with two students from Bishop Bell school aged 15 and 16 between December 2007 and April 2008.
Healy admitted to grooming the two girls on the social network site Bebo. It was revealed in court how other pupils of the school knew about Healy's grooming before he was caught.
During his trial, the court even heard how one member of staff had spoken to Healy about his behaviour towards some of the girls at the school.
Prosecutor Tracey Elliot at the time: "Several pupils knew and there was certainly talk around the school.
"It does appear he had had informal warnings previously about his behaviour in relation to year 11 girls. He was told to be careful."
One of the fathers of the victims said after the sentencing: "You send your daughter to learn in school. You expect the teachers to protect them, not abuse them."
News of the school's previous grooming scandal comes after revelations that there were concerns about the relationship between Forrest and the 15-year-old Megan Stammers months before the pair fled the country together.
A friend from Bishop Bell Church of England School in Eastbourne, East Sussex, said a fellow pupil had raised the issue when the pair were seen holding hands on a return flight from Los Angeles following a school trip.
An East Sussex County Council spokesman said: "Because the investigations are ongoing we are not going to comment in detail, however the school and the county council had been addressing and investigating concerns that had been raised, in line with procedure, when this happened.
"That investigation will continue and we will decide what action to take."
The friend of Stammers told the Daily Mail she was "really angry the school did not do enough to protect" the missing 15-year-old girl.
She added:"She would tweet about being in love and show us his texts but after it was reported she stopped and then deleted her Twitter account. She never spoke about it after that and she didn't tell any of us that she was leaving. She probably knew we would stop her.
Chief Inspector Jason Tingley believe Megan's friends may have been aware of the pair's plans to run away together.