Meghan Markle will be walking down the aisle with Prince Harry - but it's not quite what you think.
The Suits actress is to accompany her boyfriend to the wedding of his best friend Tom Inskip in Jamaica.
With Harry serving as Tom's best man, Meghan will take centre stage alongside her prince at the lavish wedding ceremony. And while it's not her big day quite yet, the wedding will give her an opportunity to meet the young royal's closest confidantes, suggesting she too is now very much part of his inner circle.
Tom Inskip is one of Harry's remaining unmarried friends and a wing-man for the world's most eligible bachelor. Attending Eton together they were 'partners in crime 'and when the two were together Prince Harry was frequently caught getting up to high jinx.
During a boy's trip to Croatia, Tom, who was regarded as a bad influence on Harry, was on hand when the Prince jumped fully clothed into a swimming pool in a club.
Tom was also with Harry in Las Vegas in 2012 when the Prince stripped naked in his hotel room during a game of billiards. The pictures of the royal in his birthday suit subsequently made the front pages of the newspapers.
The young banker, who is the son of Owen Inskip , is also close friends with Prince William and is believed to have organised the Duke of Cambridge's stag party before his wedding to Kate Middleton.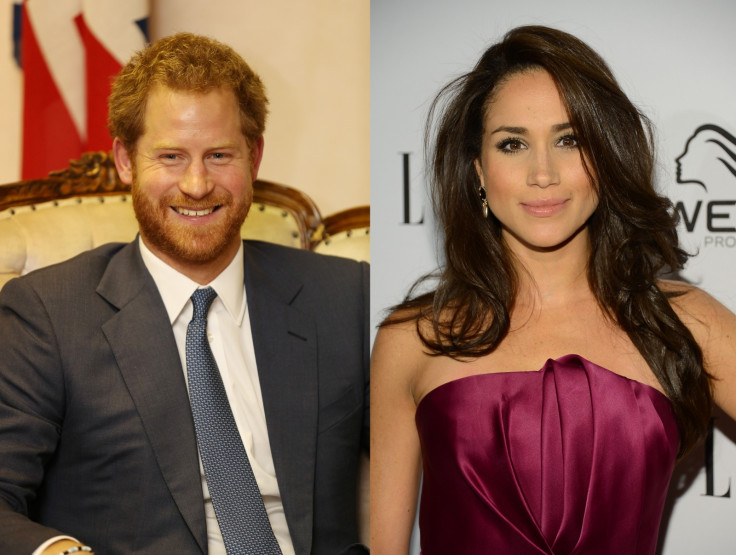 Meghan has previously met Tom's fiancée Lara Hughes-Young during a visit to London in December and Harry's friends appear to approve of the blossoming relationship .
Prince Harry and Meghan are expected to stay on the island together for several days for the extended wedding festivities Mail Online reports .
With his best friend tying the knot, speculation is mounting that Prince Harry could be next and may be planning to propose to Meghan in 2017.