Meghan Markle, the 35-year-old LA-born star – who has dated Prince Harry for approximately one year – has revealed part of the secret of her success.
She opened up about her ethnicity at a conference in Atlanta. She said: "Because I'm biracial I was able to get into so many more rooms because they didn't exactly know where they could put me."
But Markle – whose father is Caucasian and mother is African-American – also revealed that this opportunity came with extra disappointment.
"With that said, I heard 'no' so many more times than you would if you could only go in for the blonde-haired blue-eyed girl," she told the Create & Cultivate conference in 2016.
Markle shot to fame when she landed the role as Rachel Zane in US paralegal drama Suits in 2011. She was also the founder and editor of lifestyle website The Tig before closing it in April, and is carving a career as a humanitarian – working with the United Nations Entity for Gender Equality and the Empowerment of Women as an advocate among others.
She previously wrote about her parents' marriage on The Tig, stating: "I like to think he was drawn to her sweet eyes and her Afro, plus their shared love of antiques. Whatever it was, they married and had me."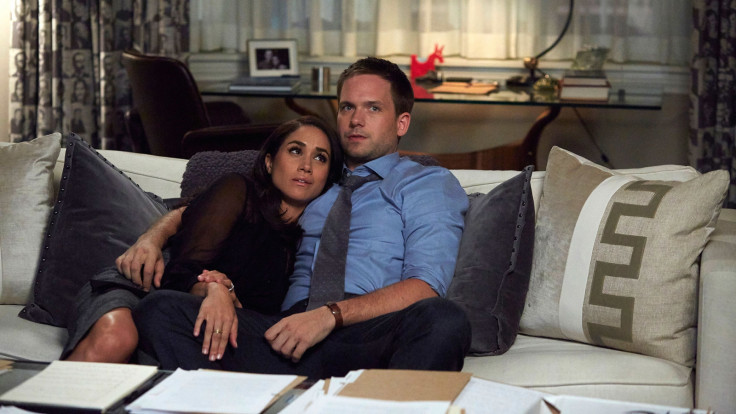 "My dad is Caucasian and my mom is African-American. I have come to embrace [it, and] to say who I am, to share where I'm from, to voice my pride in being a strong, confident mixed-race woman."
Markle previously spoke about how being biracial has set her back in the acting world, writing in Elle magazine:
"Being 'ethnically ambiguous,' as I was pegged in the industry, meant I could audition for virtually any role. Morphing from Latina when I was dressed in red, to African-American when in mustard yellow; my closet filled with fashionable frocks to make me look as racially varied as an '80s Benetton poster.
"Sadly, it didn't matter: I wasn't black enough for the black roles, and I wasn't white enough for the white ones, leaving me somewhere in the middle as the ethnic chameleon who couldn't book a job," she added.
When Markle's relationship with Harry first broke to press, the royal released a now famous statement defending his new girlfriend and slamming the media for racially abusing Markle.
Kensington Palace wrote: "His [Prince Harry] girlfriend, Meghan Markle, has been subject to a wave of abuse and harassment. Some of this has been very public – the smear on the front page of a national newspaper; the racial undertones of comment pieces; and the outright sexism and racism of social media trolls and web article comments."
In Stephanie Phillips comment piece for IBTimes UK, she writes: "It was a surprising move from the Palace to issue such a statement, showing just how severe the situation must have been for Markle and her family."
She also said: "Give it 10 more years and the question whether Britain is ready for a mixed-race princess will be laughable - and it will be laughed at by a population dominated by mixed-race people."