Meizu K52: High-end affordable smartphone benchmarked, competes with iPhone 6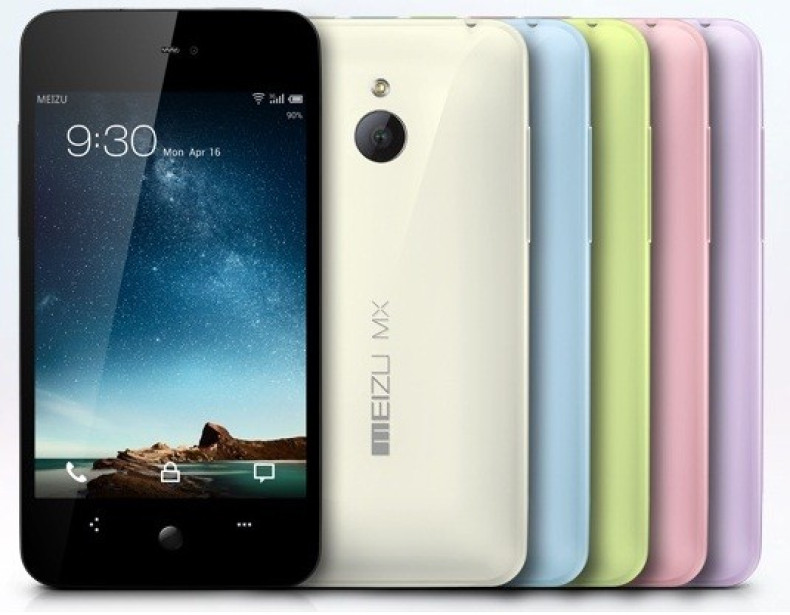 Chinese smartphone brand Meizu, often dubbed as the next Xiaomi, may live up to expectations as the new Meizu smartphone has got its specifications benchmarked.
This smartphone is expected to be assigned the nomenclature of Meizu K52 during commercial release, and is said to get a comparatively low-cost price tag after release, a move similar to that of Xiaomi.
According to a GizmoChina report, the Meizu K52 will cost around $129 (£82, 799 Chinese yuan) and going by its surfaced tech-specs, can well be compared to Apple's recent iPhone 6.
Meizu K52 has been a subject of benchmark tests, and gauging these, the high-end technical-specifications of the smartphone come to the fore.
Meizu K52 incorporates the following key tech-specs:
4.6in display having resolutions of 1920x1080 and features five-finger gesture support
Android 4.4.4 KitKat operating platform
1.7GHz octa-core 64-bit MediaTek MT6752 SoC
2GB RAM
12GB internal storage
Bluetooth 4.0, Wi-Fi, NFC and microUSB connectivity supported
Accelerometer, Barometer, Light sensor, Proximity and Pedometer sensors are present by default
Other technical aspects of the Meizu K52, such as the battery configuration – talktime and backup time offered – and the camera details are yet to surface.
Meizu, despite being a Chinese smartphone brand, has been grabbing eyeballs, due to its earlier smartphone offerings viz MX4 and the MX4 Pro.
The MX4 recently opened for pre-orders internationally and its pro version, has been in the news for its high-end technical nature.
Another important aspect of Meizu MX4 is that it is set to go open-source and will support Ubuntu Touch next year.
Meizu MX4 to go open-source in 2015
These open-source smartphones are expected to hit European markets during the earlier part of 2015, according to a GSMArena report that quotes a reliable Chinese portal.
The USP of the Ubuntu-driven Meizu MX4 should be the Ubuntu Touch that is expected to be implemented on top of the Meizu Flyme operating platform.
Ubuntu Touch brings across a uniform kernel and base application set, both of which yield a cross-application platform.
The cross-platform support promises a uniform user experience on both large-screen desktop devices as well as smaller display-clad mobile devices.
So, in theory, Ubuntu Touch should allow for apps to run on larger screens, after being launched from a future smartphone (likely Meizu's MX4 device).
Once official, the above aspect should add a touch of greater functionality to Meizu's MX4, in comparison to conventional Android and iOS devices.
Currently, the technical aspects of Meizu's Ubuntu powered MX4 have not surfaced, but these aspects should be identical to the already existing Flyme 4.0 OS driven MX4.