WikiLeaks founder Julian Assange lashes out at the media, Clinton and the Obama administration
Assange also said that WikiLeaks was 'working around the clock' to publish new information relating to the US elections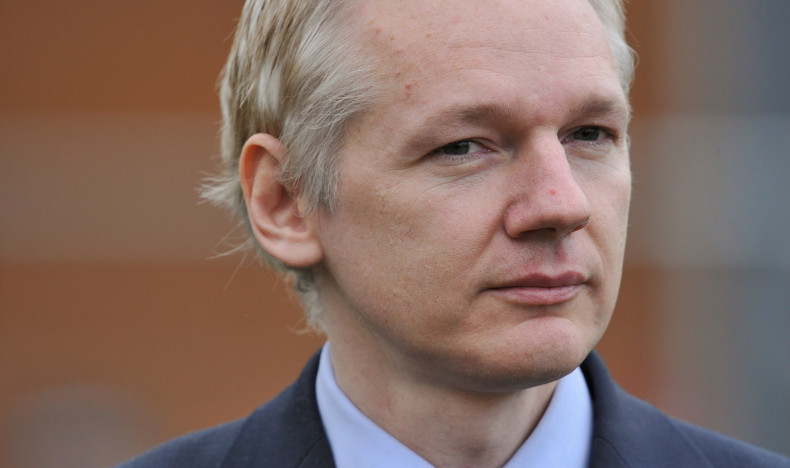 WikiLeaks founder Julian Assange fired back at claims that he was interfering with the US elections, defending Donald Trump and publishing information that may somehow be beneficial to Russia. In an interview with New York Times (NYT) investigative reporter Jo Becker, streamed on Facebook Live, Assange also lashed out at the US media for defending Hillary Clinton, who he likened to a "demon".
WikiLeaks later posted a tweet, clarifying Assange's comments on Clinton. "No Assange didn't say Clinton is a 'demon'. The 'demon' is neo-McCarthyist hysteria elected by the liberal press".
"The American liberal press, in falling over themselves to defend Hillary Clinton, are erecting a demon that is going to put nooses around everyone's necks as soon as she wins the election, which is almost certainly what she's going to do," Assange said. "What kind of press environment is this going to lead to post-election?" he asked.
He also stated categorically that, "WikiLeaks and I are not defending Donald Trump." Assange also claimed to have received "some interesting information" relating to the Republican Party and its campaign. "It is difficult to compete with the controversial statements coming out of his (Trump's) mouth but he has extensive business relationships and some of those can be interesting," he said. Besides, Assange claimed to have "more interesting and entertaining material" pertaining to the Clinton Foundation.
Following the publication of the NYT article on Assange's interview, WikiLeaks released its own response, clarifying its position.
WikiLeaks said in a post, "The New York Times Editorial Board has endorsed Hillary Clinton, however this is not disclosed in the article. The only hard news in the article is that "American officials say Mr. Assange and WikiLeaks probably have no direct ties to Russian intelligence services."
WikiLeaks also denied several issues mentioned in the article, including Russia having issued a visa for Assange and the UN's decision on Assange being "non binding".
WikiLeaks overworked and understaffed?
In the interview, Assange claimed that WikiLeaks was "working around the clock" to wade through information and publish new data relating to the US elections, adding that WikiLeaks was "trying to go as fast as we can."
When asked about WikiLeaks' staff and how many of them are assigned the responsibility of verifying the data they receive, Assange responded, "50% of WikiLeaks capacity is about defending our right to publish material". He claimed that WikiLeaks has around 150 legal staff and about the same number of journalistic staff.
WikiLeaks and Russia – is there a connection?
Assange fired back at claims that WikiLeaks' DNC leaks stemmed from information provided by Russian intelligence agencies. He asserted that WikiLeaks publishes material when they "know the source of the material" and that there was "no evidence" that the DNC leaks came from any intelligence service.
"[It's] that attempted reframing by Hillary Clinton, to declare media organizations that are publishing material that shows illicit behavior in the [Democratic National Committee] to fix the election for her, as somehow being Russian agents," he said.
"Her campaign has effectively called, or maybe even directly called Donald Trump, the opposition leader in this case, a Russian agent," Assange added. "Jill Stein, the Green Party candidate, the fourth candidate effectively in terms of numbers, has also been called a Russian agent. This is a neo-McCarthyist hysteria."
Commenting on Russia and the current perception of the country's capabilities in interfering with a foreign state's electoral process, Assange said, "Any serious analyst understands that China and the United States are the only real games in town. China has ten times the population of Russia, seven times the GDP. Russia has the GDP of Italy. Of course, within its own neck of the woods, countries in between Russia and China, the Caucasus and so on, of course, Russia is very significant to them. On the world stage, Russia's a bit player."
Assange also lashed out at the Obama administration for "attempting to prosecute journalists and sources under the espionage act". He charged the Obama administration of engaging in an "epidemic of abuse of national security laws", claiming that the current administration had attempted to prosecute more journalists and sources "than all previous presidencies combined."
WikiLeaks' global prominence peaked in July when the whistleblower platform released 20,000 DNC emails exposing collusion within the party. WikiLeaks also recently announced it would grant a reward to anyone willing to provide information on presidential candidates Donald Trump and Hillary Clinton. Assange has vowed to publish additional explosive material on Clinton soon.