A drug mule, Melissa Reid from Britain, is set to be released from a Peruvian jail, after the local authorities decided to expel her from the country, following a court hearing on 13 May. She was arrested in 2013 for attempting to smuggle cocaine from Peru.
The 22-year-old from Lenzie, Scotland, has served about one third of her sentence, and because she has obeyed the system and met the legal requirements to be released, she will be returning to UK soon. She was initially sentenced to six years and eight months in jail, and had requested to be expelled to serve the remaining of her prison term closer to her home in Scotland, AP reported.
Reid was arrested along with Michaella McCollum from Co Tyrone in Northern Ireland, for trying to illegally take drugs worth £1.5m from Peru to Madrid.
McCollum, age 23, was released in parole in March after serving a jail term of two years and three months. However, she is likely to stay in Peru for lengthy period in order to execute her parole conditions.
The two British women were caught carrying 24lb (11kg) of cocaine hidden inside food packets in their suitcases on 6 August, 2013 at Lima airport when they attempted to fly to Spain. However, they initially claimed to have been kidnapped and were forced to carry the drugs.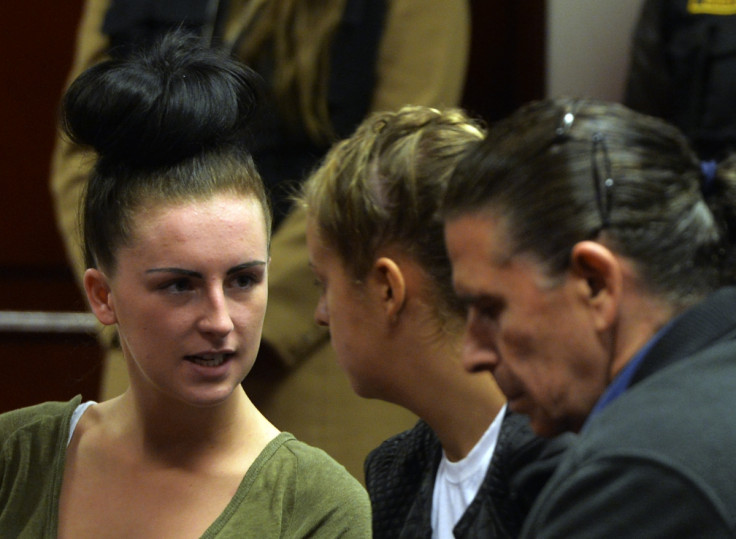 The 'Peru two' as they were popularly named in the media after their arrest, were supposed to face a maximum of 15 years jail term but they later pleaded guilty to charges behind closed doors to secure lesser sentence.
Speaking to Irish broadcaster RTE after her release in March, McCollum said that she had been "very naive, so young and very insecure".
Reid's father Billy had previously said the impact of his daughter's crime on his family had "horrendous", according to BBC.
"It's horrendous to see your daughter in handcuffs and the living conditions that she has to put up with. Melissa has spent her own 20<sup>th and 21<sup>st birthdays in prison in Peru."