Memorial mass for Croatian Nazi condemned as 'insult to victims'
Annual memorial mass for genocidal dictator branded a 'disgrace'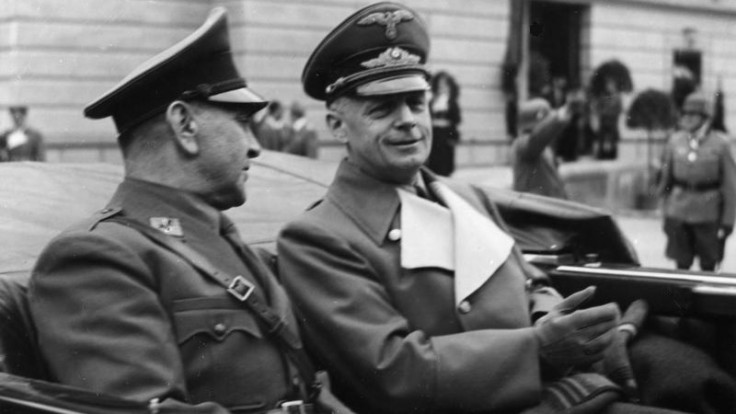 A mass held in Zagreb, Croatia, dedicated to the former dictator Ante Pavelić has been branded a "disgrace" by a leading anti-Nazi non-governmental organisation.
The Simon Wiesenthal Centre said the decision to honour the fascist leader, who ran a Nazi-style state called the Independent State of Croatia from 1941-1945, was an insult to Pavelić's victims.
The Catholic mass that took place on Sunday in the Croatian capital was a "disgrace for the Catholic Church", said Efraim Zuroff, director of the Simon Wiesenthal Centre.
The 28 December service, which marked the anniversary of Pavelić's death in 1959, was "an insult for hundreds of thousands of innocent victims" Zuroff said.
"It's hard to believe that in the heart of the capital of an EU member country, very close to the premises of Zagreb Jewish community hundreds of people gathered at a memorial service for one of the greatest mass murderers in Europe," said Zuroff.
Pavelić ran a puppet state allied to Fascist Italy and Nazi Germany in the occupied region of Yugoslavia, where he pursued a campaign of extermination against ethnic and racial minorities.
His fascist Ustaše party established a network of concentration camps across the country. Tens of thousands of innocents were killed. The largest of the camps, Jasenovac, became known as "Auschwitz of the Balkans".
A second mass dedicated to the dictator was held in the Croatian city of Split.
© Copyright IBTimes 2023. All rights reserved.