Italy: 14 arrests after Neo-Fascist militant cell 'planned Christmas terror spree'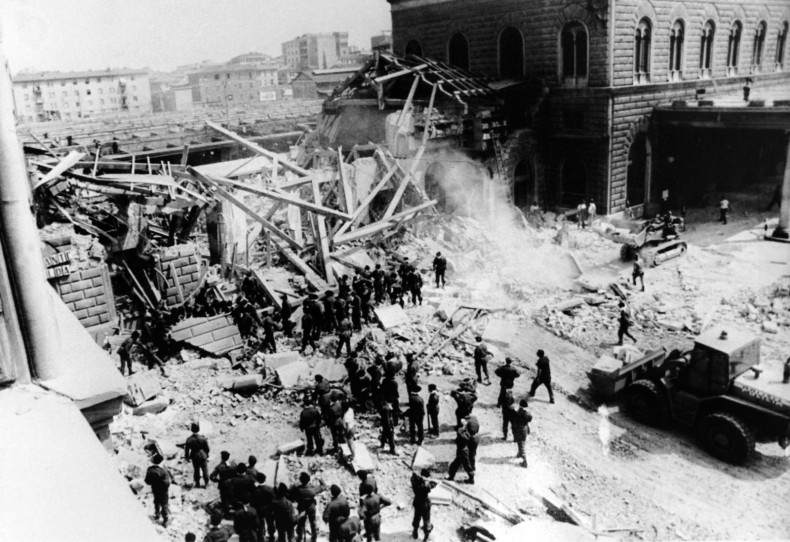 Italian police have arrested 14 alleged members of a secret neo-Fascist militant group that planned attacks against politicians, magistrates and other institutions.
The suspected head of the far-right cell, Stefano Manni, 48, was heard organising the purchase of Kalashnikov rifles and explosive devices, and discussing possible targets in phone conversation taped by police.
"We must strike banks, prefectures, police stations and offices of Equitalia [Italy's tax collection agency], when employees [are] inside," Manni said in a recording released by police.
Anti-terrorism investigators said the group aimed "to destabilise public order and the tranquillity of the state" and inspired itself to the defunct extreme-right organisation Ordine Nuovo (New Order), which was implicated in several terrorist bombings in Italy in the 1970s.
Manni was taped praising the 1980 bombing of Bologna railway station that killed 85 people as a "piece of art", adding it was time to carry out a series of simultaneous attacks across the Italian peninsula. Some attacks were reportedly planned over the Christmas holiday.
Authorities said the group used social media and particularly Facebook to recruit would-be-militants and fuel racial hatred.
The 14 people arrested were held a different locations in central and northern Italy, including Milan and Rome. They are facing a series of charges including terrorism.
More than 50 locations were searched during the police operation and about a dozen rifles seized.
Another 50 people have been placed under formal investigation.