Men trafficked from Vietnam to grow Marijuana in UK failed by system, says top human rights lawyer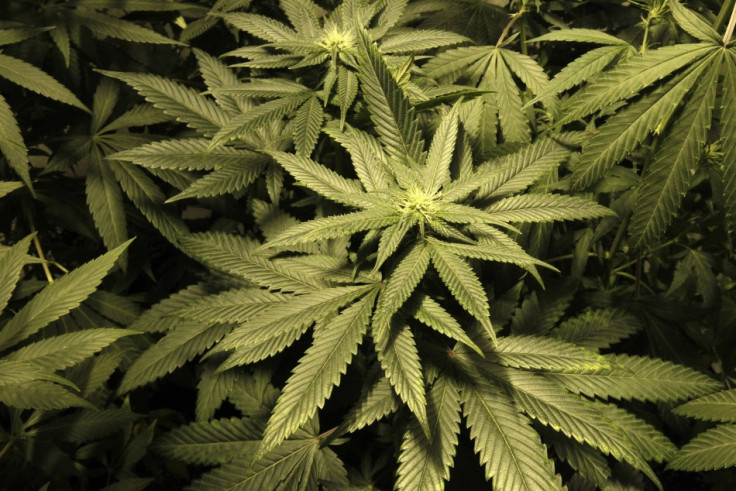 The UK announced last week it is working with Vietnam to stamp out the large number of trafficked people from the country coming to Britain.
Anti-human trafficking laws were tightened up on Friday 31 July, with the introduction of life sentences for the crime. But although prime minister David Cameron promised to help Vietnamese victims of forced labour, services are lacking for one crucial group: men, especially those enslaved to grow marijuana by criminal gangs.
"David Cameron is to be commended for saying we're going to go set up another shelter [in Vietnam] but I question why he says that it should be for women and children," said award-winning human rights lawyer Parosha Chandran. But a comprehensive US report on human trafficking released last week, she said, shows there are "no shelters in Vietnam for men and victims of forced labour".
Women and children are often used by criminal gangs in marijuana grow-ops, yet the UK's efforts to identify and protect victims from being prosecuted under drug laws isn't as rigorous when it comes to men, she said. Chandran received the 2015 Trafficking in Persons Report (TIP) hero award from US secretary of state John Kerry in Washington on 27 July for her work defending victims.
UK authorities identified 2,340 potential trafficking victims from 96 countries in Britain in 2014. That's 594 more cases than were identified in 2013, according to the 2015 TIP Report.
Vietnam was among the top five countries adult and child slaves are brought from to the UK. Trafficking for domestic and other labour is the most common reason for trafficking among adults and children at 49% and 42% respectively.
Until 2013, any trafficker enslaving victims to grow cannabis in the UK had a licence to exploit people. When the victim was discovered they were prosecuted for the crime of growing marijuana, said Chandran. The Modern Slavery Act brought into force this year moves to change that.
In one case, Chandran defended one of three children from Vietnam in 2013 — another of whom was brought to England in a freezer container. They were forced to work for criminal gangs as slave labour in UK grow-ops. Her arguments in an appeals court had those convictions quashed.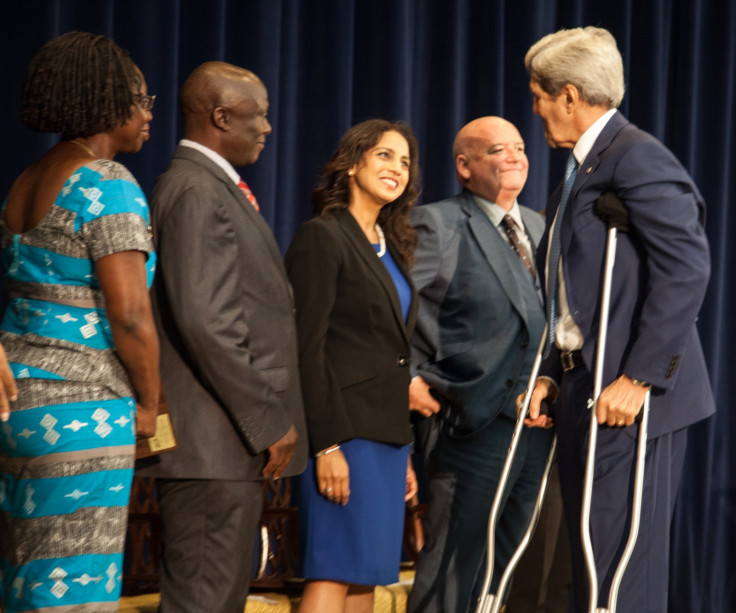 In the autumn the UK's independent anti-slavery commissioner, Kevin Hyland, will lead a fact-finding mission to Vietnam to find out what the British government can do to help the country stem the tide of human trafficking.
Chandran recognises that "there has definitely been a decrease in the number of prosecutions of Vietnamese children found in cannabis factories". But she warned that "there hasn't been a comparable reduction in the number of criminal cases dropped against highly vulnerable men and women from Vietnam, who are similarly trapped and exploited by dangerous criminal networks".
Chandran encouraged Hyland and the government to investigate the programmes available to men. Without the opportunity for men to recover, she said, "there's no real opportunity for victims to recover and get on their feet and it makes them susceptible to being retrafficked".
Also, traffickers use the slave labour as a buffer between them and the act of growing and trafficking in drugs. By focusing on men, too, there is better opportunity to prosecute drug kingpins because those in slavery are witnesses to the crime. They are debt bonded to their trafficker and terrified, but with the right approach can turn evidence to secure convictions, Chandran urged.
Upgrades to the Modern Slavery Act, such as life sentences for human trafficking, which came into force last week are just the beginning.
"The identification of victims is the corner stone of all of our efforts to prosecute trafficking and prevent trafficking," said Chandran. "I see the Modern Slavery Act as the starting point for legislation to develop in the UK."
NOTE: This article has been corrected to reflect that Chandran represented one of the three children appealing drug trafficking convictions in 2013, and not all three as we first reported.
© Copyright IBTimes 2023. All rights reserved.