Southeast Asian countries have launched a fund that could top $1m to share in the cost of hosting human trafficking victims after the region saw a heavy flow of migrants being smuggled on cramped and barely seaworthy boats.
The Association of Southeast Asian Nations (ASEAN) will see all 10 member countries making an initial $100,000 contribution, with Singapore pledging $200,000.
A two day emergency ASEAN ministerial meeting on the irregular movement of persons in Southeast Asia was called on 2 July to "find a feasible regional solution for member states to collectively deal with this issue."
Malaysia's Home Minister Zahid Hamidi told reporters after the meeting that all members and some international organisations will contribute to the fund which will be managed by the Jakarta-based ASEAN secretariat.
He said that Myanmar, which had previously snubbed invitations to attend regional meetings to address the migrant issues, had given assurances that it would "work with other ASEAN countries" to fight human trafficking syndicates, AFP reported. Myanmar is a member state of ASEAN.
"The meeting supports the establishment of a trust fund ... to support the humanitarian and relief efforts involved in dealing with challenges resulting from irregular movement of persons in Southeast Asia," a statement from ASEAN on 2 July said.
US offers to help ASEAN countries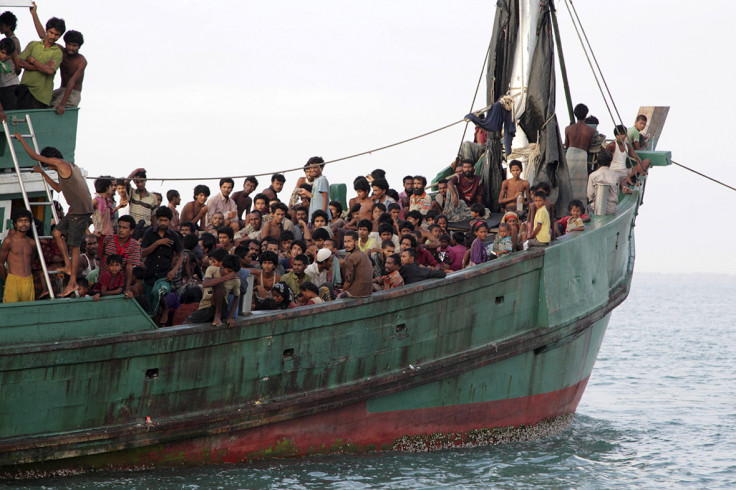 In addition, the meeting also recommended exploring the possibility of setting up a task force to respond to the "crisis and emergency situation arising from the irregular movement of persons".
Representatives of the US State Department and the United Nations High Commissioner for Refugees, the United Nations Office on Drugs and Crime and the International Organisation for Migration were also present at the closed door meeting.
The US government has offered to cooperate with ASEAN on capacity building, enhancement of law enforcement cooperation and to provide expert advisory services on irregular migration, the ASEAN statement said.
The 10 countries are also proposing to strengthen law enforcement efforts in combating human trafficking at the national and regional level through the sharing of information and intelligence, and where appropriate, the setting up of a special taskforce.
It also proposed to use the Treaty on Mutual Legal Assistance in Criminal Matters to ensure that all ASEAN member states are well-equipped to prosecute "perpetrators of the heinous crimes of trafficking in persons and people smuggling."
The association also plans to undertake a study on the problem to help member states in their efforts to address the long-term impact.
The emergency meeting also proposed the early adoption of the ASEAN Convention against Trafficking in Persons especially Women and Children and the ASEAN Plan of Action against Trafficking in Persons especially Women and Children at the 10<sup>th ASEAN Ministerial Meeting on Transnational Crime in September in Kuala Lumpur.
The UN refugee agency's representative in Malaysia, Richard Towle told AFP: "We know that unless these [measures to fight traffickers] are dealt with soon, the smugglers and traffickers will be back in business, as creative as they always are, so steps need to be taken."