Mental Health and Violence Stigma: Patients Twice as Likely to be Homicide Victims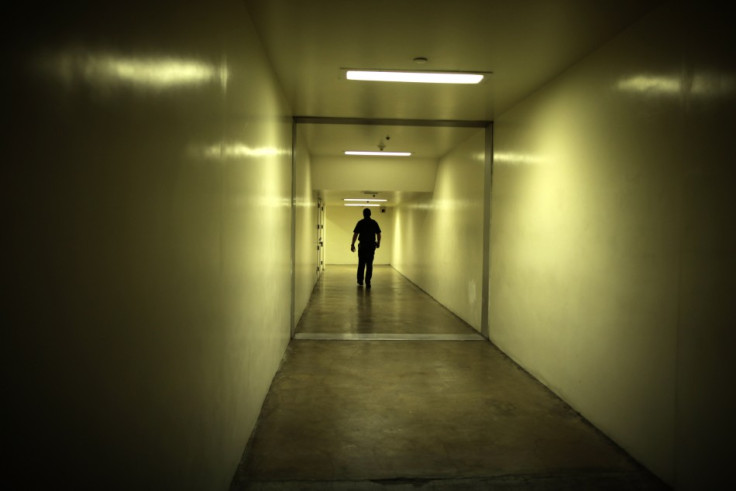 Patients with mental illness are two and a half times more likely to be victims of homicide than the general population, new research has revealed.
A national study across England and Wales highlights the inaccuracy of the assumption that mental illness and violence are intertwined. Yet over one third of the public believe those with mental illness are more likely to be violent, according to the Time to Change campaign led by the mental health charities Mind and Rethink.
"Historically, society has been more concerned about the risk of patients committing violence than the vulnerability of patients to violent acts," explained Louis Appleby of the University of Manchester, who led the study. "However, our findings show that specialist mental health providers in England and Wales can expect one of their patients to be the victim of homicide roughly every two years."
Published in The Lancet Psychiatry journal, the National Confidential Inquiry into Suicide and Homicide by People with Mental Illness examined data on the victims and perpetrators of all homicides in England and Wales between January 2003 and December 2005.
During this period, 1496 people were victims of homicide, of which 6% had been under the care of mental health services in the year before their death. One third of these patient victims were killed by other patients with mental illness.
Despite these slim figures, homicides committed by patients with mental health problems have received much media attention, spawning false beliefs about psychiatric illness.
Last October, the murder of 16-year-old Christina Edkins on a rush-hour bus in Birmingham brought to light the question of mental illness and violence, sparking a frenzy of sensationalist headlines. The perpetrator of the attack, Phillip Simelane, had been released from prison three months prior to the attack, despite a history of violence and warning signs over the state of his mental health.
The incident, while desperately sad, further entrenched unsubstantiated views of mental illness and danger to the public - disregarding the rarity with which these incidents occur. In reality, Simelane's case is more telling of the failures of health services. Speaking after the incident, Ms Edkins great-uncle, Chris Melia, said that the "authorities didn't help" Mr Simelane, but "just abandoned him."
That same month, just days before World Mental Health Day, the Sun newspaper published an article with the headline: "1,200 killed by mental patients." Glaring from newsagents nationwide, the sensationalist caption detracted from the pressing issue hidden in the article – a call for improved mental health services and a more unified approach to mental health support.
Speaking to IBTimes UK, Beth Murphy, head of information at the charity Mind, said that people with mental illness are extremely unlikely to be dangerous and are more likely to be victims of crime.
"Our most recent investigation found that people with mental health problems are five times more likely to be a victim of assault than the general population," she said.
"A link between violence and mental health is made often and is unhelpful because it creates a stigma which can stop people seeking help. The more we can raise awareness and combat damaging myths about mental health through campaigns such as Time to Change, the less stigma will be associated with mental health problems."
Data and statistics show that there is very little substantiated evidence linking mental illness to violence. According to Mind, around one in six adults worldwide will have a significant mental health problem at any one time - approximately more than 7 million people.
Given this number and the 50 to 70 cases of homicide a year involving people known to have a mental health problem at the time of the murder, clearly the statistics do not support the view that people with mental health problems present a danger to the community.
© Copyright IBTimes 2023. All rights reserved.