The Mentalist Season 6 Episode 11 'White Lines' Spoilers: Jisbon's First FBI Case and Jane Hits on Murder Suspect [Videos]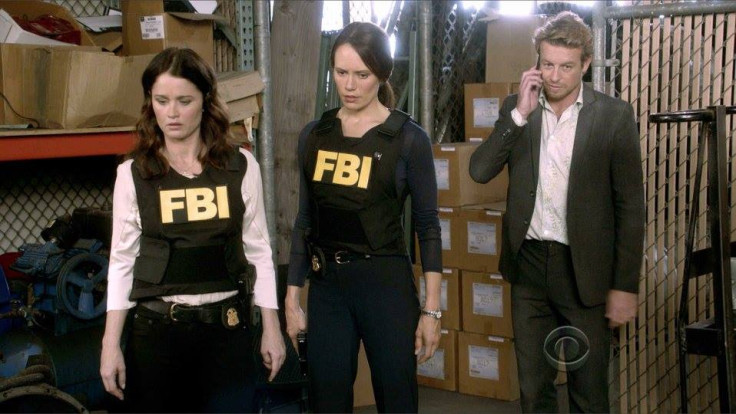 The Mentalist Season 6 returns today (Jan 5) after a mid season hiatus with its new episode titled 'White Lines'. The highlight of the episode will be Patrick Jane's (Simon Baker) attempt at getting back into the dating game as agent Kim Fischer (Emily Swallow) tries to play spoilsport.
Throughout the earlier seasons of the show, Jane has been focused on just one thing - to avenge his family's murder by killing Red John. And now with that chapter closed, Jane is exploring his 'rusted' romantic side, reports Enstars.
"In a very real sense, Jane is a happier person. A weight has been taken off of his shoulders, and a weight has been taken off the show," said series creator Bruno Heller when discussing The Mentalist's new opportunities in the post-Red John world, according to Collider.
The new episode will also see Jane and Teresa Lisbon (Robin Tunney) taking up their new official roles with the FBI.
Plot
Five DEA agents have been murdered and Jane, agent Kim Fischer and co. are called in to investigate. While questioning those connected to the case, Jane comes across Krystal Markham ("Devious Maids'" Brianna Brown) whose number he later asks for. His reasons are non-work related.
It remains to be seen what Jane's true intentions are behind asking Markhan out on a date. It might be just a ruse to extract further information from her regarding the murder case or it could actually mean that a new romantic angle is brewing on the show, states the Enstars report.
Jane won't be the only one in the second half of the season exploring new 'interests'. According to an Entertainment Weekly report, episode 15-16 will see Lisbon finding herself a new boyfriend.
© Copyright IBTimes 2023. All rights reserved.