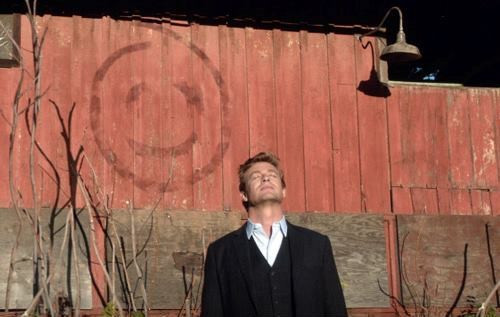 The last time The Mentalist viewers saw the new FBI team in undercover mode was in the episode 'My Blue Heaven' where agent Kim Fischer (Emily Swallow) took on a different identity mainly to gather information on (then fugitive) Patrick Jane (Simon Baker).
But now fans of the CBS drama will see another undercover operation taking place involving all the members of the new team, Agent Lisbon (Robin Tunney), Agent Abbott (Rockmond Dunbar), Agent Cho (Tim Kang) and Jane, as part of their act to solve an art theft in season 6's new episode 'Violets'.
According to a report in Enstars, even though The Mentalist's storyline will completely establish itself into the show's new milieu (a setting post the Red John chapter) by the time 'Violets' airs, a recent tweet from the episode's writer Jordan Harper (The Great Red Dragon), has led to speculations regarding Red John's possible return to the show.
today was shotguns, Tarzana mansions and watching @bigEswallz deliver as "the Face."

— Jordan Harper (@jordan_harper) January 25, 2014
Harper tweeted this after filming on Friday, causing some to believe he was referring to the Red John trademark smiley face, reports Enstars.
However, as per his follow-up tweet, it seems he was not hinting that the notorious killer and Jane's nightmare is coming to haunt him once more, the report further states.
FYI: "The Face" is a con artist term. Be chill, #TheMentalist folks.

— Jordan Harper (@jordan_harper) January 25, 2014
Harper clarified to his followers explaining that he was merely referring to the person in a con who distracts or encourages the mark.
'Violets' is set to air directly after Wayne Rigsby (Owain Yeoman) and Grace Van Pelt's (Amanda Righetti) series departure in 'White as the Driven Snow'.