This may look like yet another sci-fi concept car, never destined for your local dealership, but underneath is Mercedes' new Generation EQ platform. This comprises an adjustable chassis and dual motor electric powertrain which will be used on a variety of new vehicles over the coming years.
Generation EQ, which plays on IQ and is meant to stand for 'electric intelligence', is to Mercedes what the i-Division is to BMW, a department which gave birth to the electric i3 and hybrid i8 sports car.
Mercedes says Generation EQ is completely scaleable and can have its wheelbase and track width adjusted, while batteries and motors can be swapped out for alternatives of various sizes for different applications. The platform is "optimised to meet every requirement of a future-orientated, battery-electric model family", Mercedes says, adding that it is suitable for "SUVs saloons, coupes, cabriolets and other model series."
Constructed from a varying mix of steel, aluminium and carbon fibre, the platform is suited for almost any type of vehicle, while bringing strength, safety and lightness (and therefore improved efficiency and range between recharging) to all. As with Teslas and other purpose-built electric platforms, the batteries are mounted low down to lower the centre of gravity and improve handling.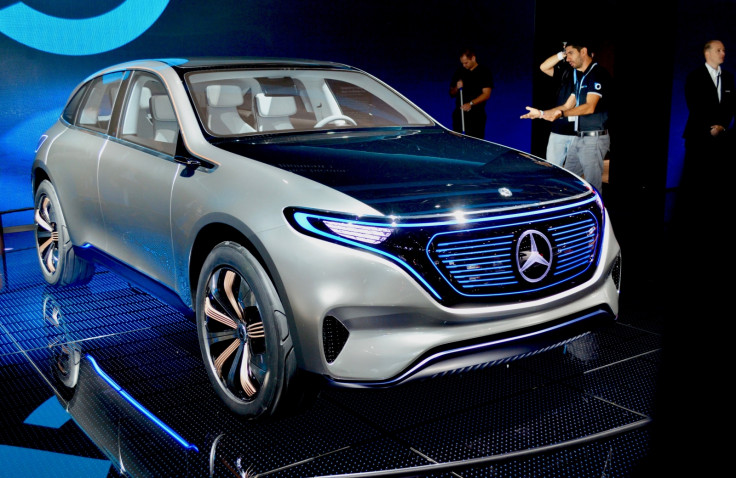 The four-wheel-drive platform can produce up to 300kW (approximately 400 horsepower) and offers a maximum range of a claimed 500km (312 miles). Mercedes sees a future where 300kW chargers will be capable of giving Generation EQ cars 100km of range after five minutes of charging.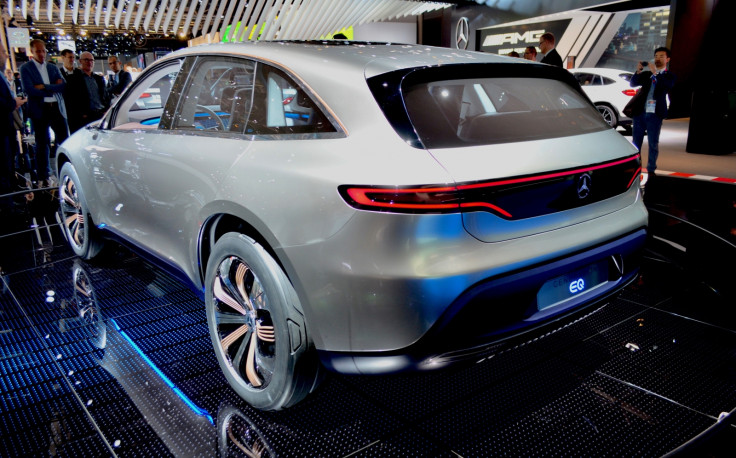 Platform sharing like this is nothing new for the motoring industry, as different manufacturers have shared components and even entire chassis for years. More recently, Tesla is using the same electric platform on the Model S and Model X, and a second will be shared by the Model 3 and upcoming Model Y.
Instead of promising the car will be fully autonomous, as other manufacturers at the Paris show are doing, Mercedes says the Generation EQ platform will offer advanced driver 'assistance'. With its technology partner Here Maps, Mercedes can adjust the car's speed and driving dynamics (suspension stiffness and so on) to better cope with the next corner or roundabout.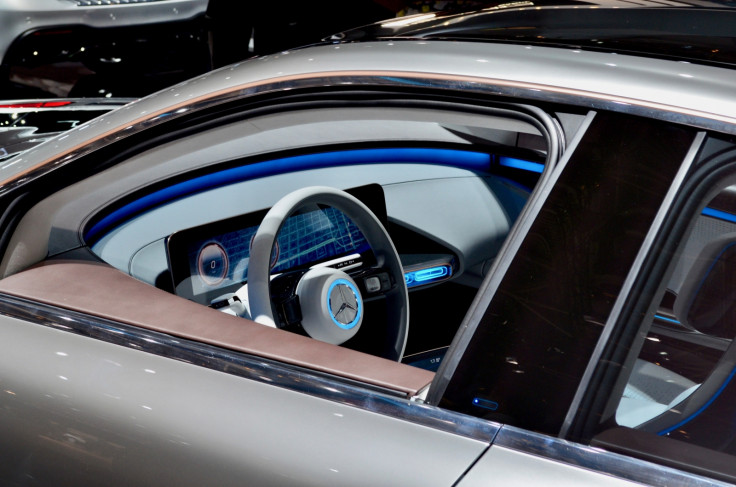 The concept car shown in Paris, best described as an SUV crossover, has all of the usual prototype trinkets. There are cameras instead of wing mirrors, Tron-style blue LED mood lighting and a dashboard covered in a 24in OLED screen instead of conventional dials.
"The mobility of the future at Mercedes-Benz will stand on four pillars: Connected, Autonomous, Shared und Electric. 'Generation EQ' is the logical fusion of all four pillars," says Dr Dieter Zetsche, CEO of Daimler AG and head of Mercedes-Benz Cars. "The emission-free automobile is the future. And our new EQ brand goes far beyond electric vehicles. EQ stands for a comprehensive electric ecosystem of services, technologies and innovations."