Mercedes-Benz has been accused by a human rights group of supplying the Saudi military with mechanical parts for tanks and other military vehicles used to attack their own civilians in Awamiyah, a Shia-majority town in eastern Saudi Arabia.
The Bahrain Institute for Human Rights and Democracy (BIRD) claims that the German car manufacturer equipped armoured Al Kaser vehicles driven by Saudi soldiers with engines and frames.
The Daimler Group, the car manufacturing company which Mercedes-Benz is part of, built the vehicles together with ASP South Africa, according to research by the human rights NGO.
The Al Kaser vehicles have been deployed by Saudi forces in their demolition of the 400-year-old city, which has claimed the lives of at least 23 civilians.
Daimler has denied any supply deals for the manufacture of the Al Kaser model.
When asked about its alleged complicity in the siege of Awamiyah, the company stated: "Daimler is deeply committed to respecting human rights in accordance with its responsibility under the UN Guiding Principles for Business and Human Rights. It is beyond Daimler's control which customers purchase Mercedes-Benz Atego trucks (which are civilian trucks) from third parties and for what purposes such trucks are finally used."
The company did not specifically respond to questions about the use of Mercedes-Benz engines in the Al Kaser vehicles.
Sophie Baggott, BIRD policy and research Associate, told IBTimes UK: "This investigation puts German exports under scrutiny. Daimler AG's swift response is insufficient and raises further urgent questions regarding their human rights obligations and the end-use of their products. The car giant must ensure its engines and chassis are not used in the manufacture of these APCs and not involved in Saudi Arabia's destruction and repression of Awamiya."
Earlier this month, three-year-old Sajaad Abu Abdallah died in hospital, several weeks after he was shot by Saudi soldiers during Ramadan in June. The child was allegedly shot from an Al Kaser vehicle.
BIRD condemned Saudi forces for opening fire on a child and called for an independent investigation into the shooting.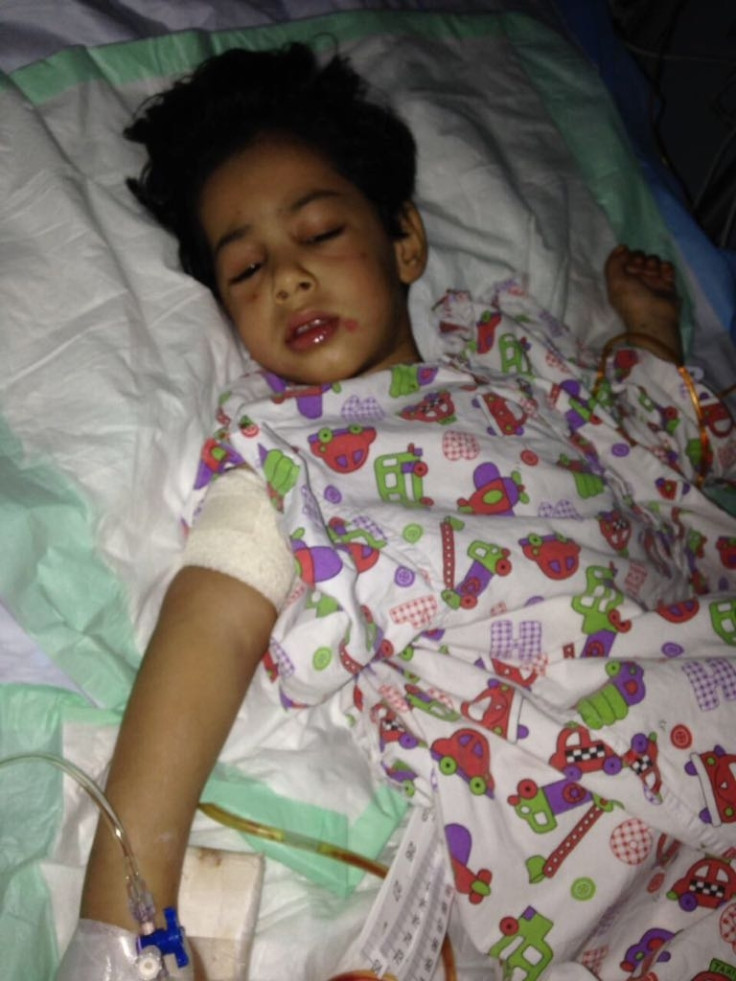 Awamiyah has been under siege from its own government since May. Satellite images show that parts of the city have been completely flattened and reduced to rubble since the military operation began.
The Saudi government says that the 400-year-old city must be demolished because terrorists and drug dealers are using its abandoned buildings as hideouts.
The UN has called on Saudi authorities to "immediately stop this demolition of cultural heritage and historic homes, and restore the human rights of their citizens".