Mercedes will continue to dominate Formula One despite the radical rule changes which will be introduced for the 2017 season, according to former team principal Ross Brawn.
The Federation Internationale de L'Automobile [FIA] have introduced wholesale changes in an effort to curb the dominance of the Silver Arrows yet Brawn expects the rules to have the opposite effect.
The Brackley-based team have won the last three contractors and world drivers' titles, thanks to the dominance of Lewis Hamilton and Nico Rosberg.
The Briton won the championship in 2014 and 2015, before Rosberg took the crown last season subsequently announcing his retirement from the sport less than a week later.
Valtteri Bottas is expected to replace the German in the 2017 season in an effort to continue Mercedes' dominance.
The new rules, which see significant changes made to all aspects of the car including the size of tyres, suspension and the front wing, are intended to mix up the grid for the new campaign, but Brawn is concerned things are unlikely to change.
"Mercedes will have been pulling resource off this year's programme onto next year very early, once they saw where they were with the car," he told the FIA's Auto magazine. "If I was there, and I'm sure they've carried on a similar philosophy, I'd be saying, 'Right, we've got a strong car, we can only beat ourselves, let's get everyone onto next year's programme'. I don't know how many other teams could do that. Success breeds success. Mercedes will be strong next year, despite the greater emphasis on chassis."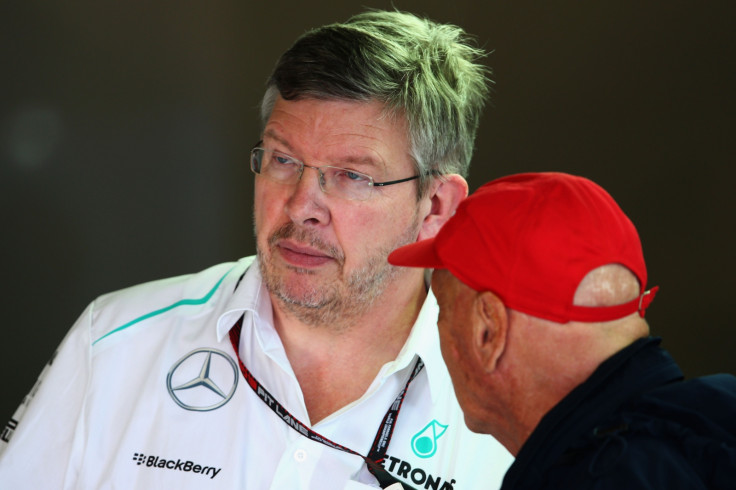 The adapted rules are expected to increase the speed of cars, with gains estimated to be around three seconds a lap according to the FIA, but there is apprehension that the cars may become harder to control. Mercedes chief Toto Wolff is among those to express concerns, but Brawn is excited by the possible changes.
"I've not been involved in the process to generate these regulations," Brawn, who has also worked for Benetton, Ferrari, Honda, Brawn and Mercedes, added. "When you are involved you know them intimately. I've read this set broadly and they're a big step in a certain direction. Outwardly they should make the cars a lot quicker. They'll look racy, with wider track, wider tyres, and the way the wings are profiled the cars are going to look pretty exciting.
"It will be fascinating, though, as it's putting the emphasis back on the chassis. There is a view that it was too much towards the engine, but actually I think it brought some balance. We went through a phase where the influence of the engine was almost neutral because everything was frozen and they were almost just a bracket between the gearbox and the chassis, whereas now people talk about the engines."