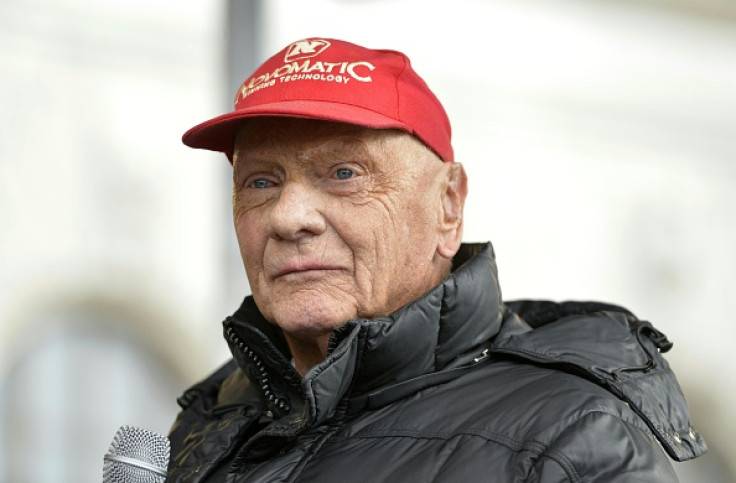 Niki Lauda had slammed Nico Rosberg and accused him of making Mercedes "look dumb" after he announced his retirement just five days after winning his maiden Formula One title at the end of the 2016 season.
Mercedes were left compromised in their search for a replacement, but finally convinced Williams Racing to part with Valtteri Bottas, who will partner Lewis Hamilton in 2017. Lauda, who was asked recently about the team missing the German driver, dismissed such thoughts and revealed that the team has moved on and did not 'mourn' Rosberg's departure.
Pascal Wehrlein was also in contention for the second seat at Mercedes but the non-executive chairman believes he was too inexperienced, which is why the role went to the Finnish driver. Wolff has indicated that Bottas could be a stop-gap with Sebastian Vettel or Fernando Alonso targeted for the 2018 season, but Lauda believes the former Williams is as good as Rosberg and can show his true potential with a world championship winning car.
"Not at all.When he's gone, he's gone. We had to come to terms with him and he did. We are now looking into the future and do not mourn Rosberg," Lauda told German publication Sport Bild.
"Replacing a Rosberg is not easy. The combination of speed and experience spoke for Bottas. That is why the choice has fallen on him and - to make it easy to anticipate - not on Pascal Wehrlein.
"He would have been theoretically a greater risk because of his lesser experience. Because we have two things to defend: the Constructors' Championship and the Drivers World Championship. This is our goal again this year," he explained.
"He now has the opportunity to drive the best Formula One car in the world. This always gives a racing driver a boost and also boosts his personal performance. I believe Bottas is at least as good as Rosberg. Nico has improved so much, because team and car have increased," the Mercedes non-executive chairman added.