Meredith Kercher killer Rudy Guede walks free for 36 hours due to good behaviour
Rudy Guede, 29, is serving a 16 year sentence for the murder of the British student.
The convicted killer of Meredith Kercher has been given 36 hours of freedom as an award for good behaviour. Rudy Guede, 29, is serving a 16-year sentence for killing the British student who was found stabbed to death at her apartment in Perugia, Italy, in 2007.
Guede, who has always maintained his innocence over her death, will be reportedly spending his time at a volunteer centre near to Mammagialla prison in Viterbo and was said to be excited at the prospect of his temporary release. According to Italian newspaper La Repubblica, he said: "I will again be able to feel the sun on my skin and look out of the window without bars before my eyes.
"Thirty-six hours, each one of them precious. I thank everybody who has had faith in me."
Amanda Knox, who was also jailed for Kercher's murder along with her then boyfriend Raffaele Sollecito, in 2009, expressed disappointment at Guede's release.
She said: "I regret that Rudy Guede has never regretted it [the murder] and I hope that those who granted him permission [to leave jail] did it for social reintegration."
Knox and Sollecito had their murder convictions overturned following an appeal after serving four years, and both were subsequently both released in 2011. Despite further attempts by the Italian courts to take Knox and Sollecito to trial again over the murder, their guilty convictions were indefinitely overturned by Italy's Supreme Court in March last year.
Guede had once said "justice for Meredith has not been done" in an interview with Italian TV earlier this year. The Mirror reported earlier this year that during the interview he admitted to writing on the wall in her blood in her final moments.
"It was heart-breaking that moment, you try to do the best," he continued. "She was trying to tell me something. I wrote in blood on the wall to even understand… fear overwhelmed me."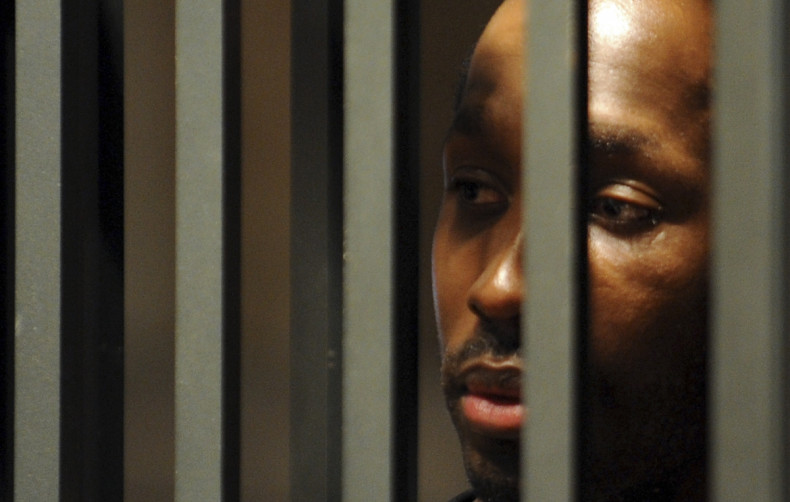 Kercher was stabbed 47 times when she was found semi-naked in her flat in which she shared with Knox while studying in Perugia. Kercher's family have always believed all three were involved in the murder of their loved one.
Knox is now reportedly working as a journalist in Seattle, Washington. While Sollecito received £47,000 in public money to create an app intended to commemorate the dead, dubbed Memories, an idea which came to him while in prison.