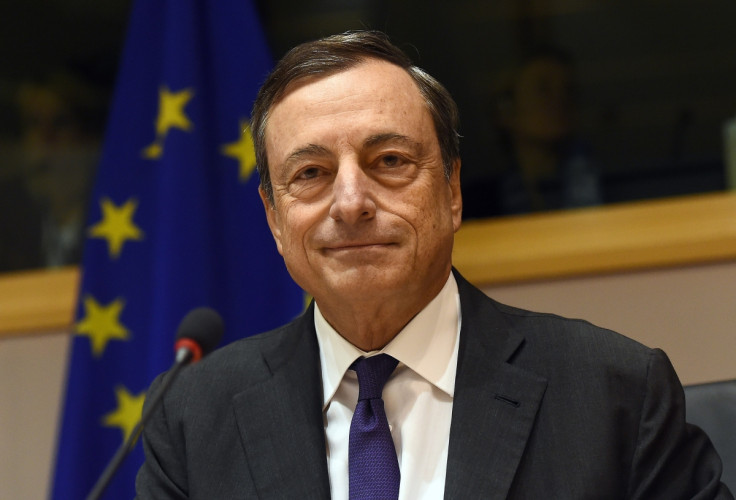 The European Central Bank (ECB) has been facing criticism, especially from many German politicians, over its monetary policies and the extremely low interest rates. In a recent round of criticism of ECB leadership, members of German Chancellor Angela Merkel's Bavarian allies have called for a German to become the next ECB president.
Mario Draghi of Italy is the current president of the ECB and his term expires in 2019. In March, Draghi lowered interest rates across eurozone to zero, which evoked mixed reactions from the bloc members. He even cautioned that interest rates are expected to remain low in the near future. Draghi also expanded the Quantitative Easing Programme by €20bn (£15.9bn, $22.6bn) to €80bn a month in a bid to revive the ailing eurozone economy.
Many German politicians expressed their displeasure over the extremely low interest rates and said that such rates are lowering returns on investments, thus, creating a "gaping hole" in the savings of the citizens, especially the pensioners.
German Finance Minister Wolfgang Schäuble also voiced concerns over the low rates of interest. He reportedly said the record low rates pose a threat to European integration, Reuters writes, adding that Draghi's endorsement of the concept of "helicopter money", wherein money is sent directly to citizens, also fetched him criticism in Germany.
Former interior minister Hans-Peter Friedrich, who is a leading lawmaker for the Christian Social Union in Germany, lashed out against the ECB president saying his policies have led to "a massive loss of credibility" for the union. "The next ECB chief must be a German, who feels bound to the German Bundesbank's tradition of monetary stability," Friedrich was quoted as saying to German daily Bild.
Hans-Peter Uhl, the CSU's spokesman on interior affairs, reportedly echoed Friedrich's views and said that a German financial specialist should lead the ECB to better manage the finances of the eurozone.