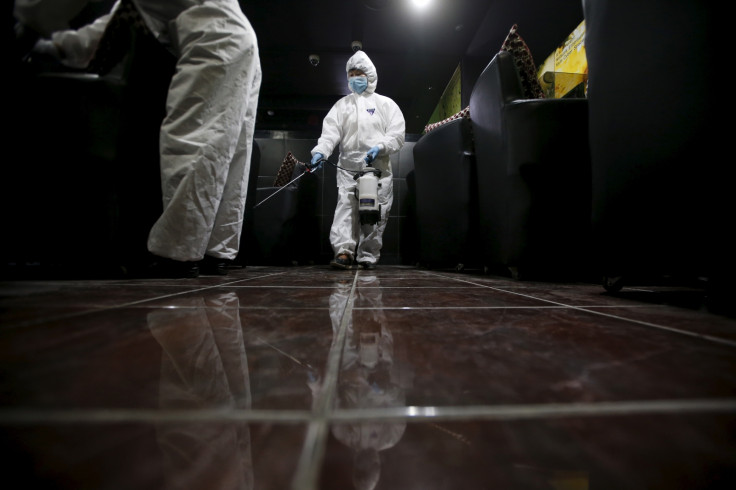 A middle-aged patient has become the youngest victim of the Middle East Respiratory Syndrome (MERS) virus outbreak in South Korea, as the number of people infected continues to grow.
Health authorities however urged calm, saying the contagion rate was going down indicating the virus was being successfully contained.
The Health Ministry said a 49-year-old was among three fresh fatalities caused by the disease that brought the death toll up to 19 since the first case was reported in the country at the end of May.
The patient was the first under-50 to die, with most of the earlier victims being elderly people suffering from pre-existing conditions – many of whom contracted the virus while undergoing treatment in hospital.
Authorities also said four new cases were confirmed putting the total number of people diagnosed with MERS at 154, while almost another 5,600 have been placed under precautionary quarantine.
These included up to 30 foreigners, reportedly including several members of the US forces stationed in the country.
Worryingly, however, Seoul said that despite a temporary ban preventing foreigners in isolation from leaving the country, some have returned home, Yonhap news agency reported.
Among these are understood to be two Japanese tourists who left South Korea shortly before being notified of the quarantine measure. "We are aware of such people, but they have shown no symptoms and pose no contagion risks," Japanese news agency Kyodo quoted a government official as saying.
Meanwhile Seoul urged calm insisting the outbreak was slowing down. A joint report by South Korean and World Health Organization (WHO) expert has concluded that the virus was "clustered around health facilities" there was no evidence it was circulating in the community or threatening to turn into a pandemic.
"We know that there has been much anxiety about whether the virus in the Republic of Korea has increased its ability to transmit itself between humans," says Dr Keiji Fukuda, WHO assistant director-general for health security. "However, based on available sequencing studies of this virus, it does not appear to have changed to make itself more transmissible."
The report stressed the importance of continuing monitoring and quarantining to contain the disease.
Meanwhile most schools were re-opening, with only 365 remaining shut, down from more than 2,900 last week.
A respiratory disease, MERS is believed to be passed on through respiratory secretions, such as coughing, however the infection process is not yet completely understood.
It belongs to the same family as the common cold and SARS, which killed almost 800 people between 2002 and 2003 in a pandemic that started in Asia.
Considered to be deadlier but less transmissible than SARS, MERS was first reported in Saudi Arabia in 2012. The first South Korean case was a 68-year-old man who had travelled to the Middle East. Typical symptoms are fever, cough, and shortness of breath, according to the WHO.