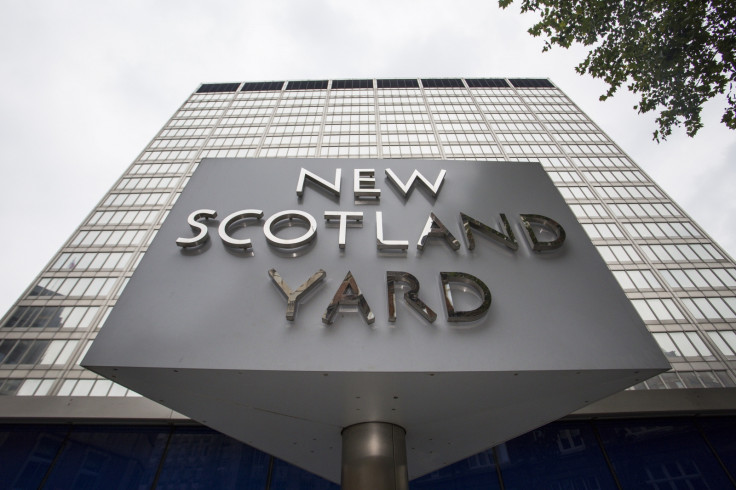 The police watchdog says it has found evidence suggesting sensitive files held by a secretive Scotland Yard intelligence unit were shredded just months after Theresa May announced a public inquiry into the conduct of undercover officers.
The Independent Police Complaints Commission (IPCC) revealed it has been investigating allegations officers went against orders and destroyed a batch of files kept by the National Domestic Extremism and Disorder Intelligence Unit (NDEDIU).
The files at the NDEDIU, a Met Police unit tasked with monitoring alleged domestic extremists, are believed to have been shredded in May 2014 – just two months after May, then Home Secretary, ordered a public inquiry into controversial practices by undercover officers.
In a statement released on 8 February, IPCC Deputy Chair Sarah Green said: "While the evidence indicates that a large number of documents were shredded over a period of days in May 2014, the difficult task ahead for our investigators is to determine what the documentation was, why it was destroyed, whether electronic copies were kept and who may have ordered its destruction.
"We are also examining what action the Metropolitan Police took once it was alerted, by a member of staff, to the allegations in December 2014.
"We are liaising with officials from the Undercover Policing Inquiry and appreciate the serious concern participants in that Inquiry will be feeling at this news. We will continue to keep the Inquiry updated with our progress as the investigation continues."
The Undercover Policing Inquiry, announced by May in March 2014 and led by Lord Justice Pitchford, is investigating how more than 100 undercover police officers infiltrated hundreds of political groups across England and Wales since 1968.
It followed revelations undercover officers used the names of dead children to establish fake identities, had long-term relationships with duped female targets, and spied on grieving families fighting for justice.
Dozens of potential miscarriages of justice are also being investigated.
The IPCC said on Wednesday it is also investigating a complaint by Baroness Jenny Jones, of the Green Party, that files compiled on her were destroyed or deleted.
For more than a decade, Lady Jones was part of a committee – while a London councillor –that scrutinised the Met Police.
A whistleblower who worked for the Met's unit, Sgt David Williams, alleged Lady Jones's files had been destroyed to prevent her from discovering the true scale of the police's monitoring of her movements.
He said that, in June 2014, he had witnessed three officers shredding more than 30 reports relating to her, and two others deleting police database records.
The Met Police said at the time of Williams' allegations that the unit had been criticised for holding too much information, and that it had been told to regularly destroy records that were out-of-date or irrelevant.
The Met Police said of the recent statement by the IPCC that "we remain committed to providing our fullest possible co-operation to the inquiry", adding that it would be "inappropriate" to comment further while the investigation continues.