Metal Gear Solid V: Ground Zeroes - Amazon Opens Up Pre-Orders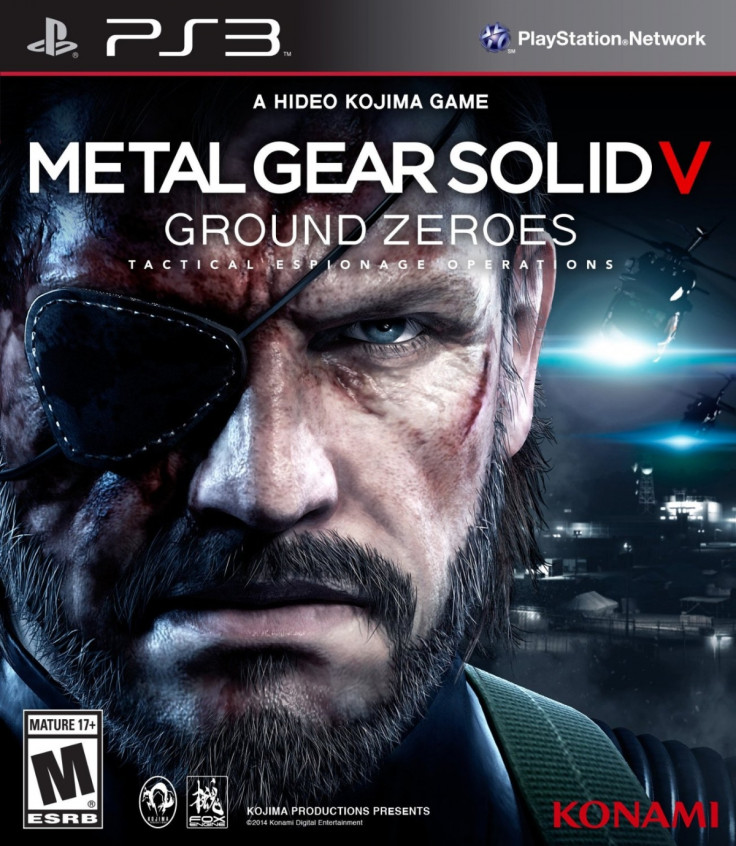 Konami's famed Metal Gear Solid V: Ground Zeroes, is now available on Amazon for pre-order. The game's official release date has been slated for 18 March in North America and on 20 March in Europe and Japan. However, Amazon's page says that the "item will be released on December 31, 2014."
Amazon is offering pre-orders for the Xbox 360 and PS3 versions of the game, priced at $29 each.
Metal Gear Solid V: Ground Zeroes will act as an introduction to the Fox Engine and the open world design that Metal Gear Solid V heavily focuses upon. However, Metal Gear Solid V will not be releasing anytime soon, with the game's director, Hideo Kojima, saying that it will make a debut only after next-gen console adoption has reached much higher rates.
New features and aspects
Clean Interface
In order to leave players with a more intense gaming experience, the game will feature a clean in-game HUD experience that shows the minimal amount of on-screen data.
Fox Engine
According to Konami, Ground Zeroes will use the brand new FOX Engine, which happens to be a true next-generation game engine that aims at revolutionising the Metal Gear Solid experience.
Unrestricted Stealth
Konami will be offering "classic Metal Gear gameplay" minus the restrictions or boundaries. Players can either be stealthy to move through missions, or they can go in guns blazing.
Users Decide How Missions Progress
Thanks to the new open world design featured in the game, players can decide how to undertake missions completely. The brand new dynamic design offers gamers unlimited freedom when it comes to decision-making.
© Copyright IBTimes 2023. All rights reserved.