The body of the security chief of arrested cartel boss Joaquin "El Chapo" Guzman has been found on a dusty road in Mexico's Sinaloa state, with fears of a war between rival factions in the kingpin's former empire growing.
Manuel Alejandro Aponte Gomez's body was found with those of two other men, all three bearing signs of torture.
Fingerprints have confirmed one of the bodies as that of Aponte Gomez, and DNA tests are also being conducted, Sinaloa state Attorney General Marco Antonio Higuera said.
Known as El Bravo (The fierce), Aponte was reported to be locked in a power struggle with Damaso Lopez Nunez, "El Licenciado (The Graduate)", for control of the Sinaloa cartel.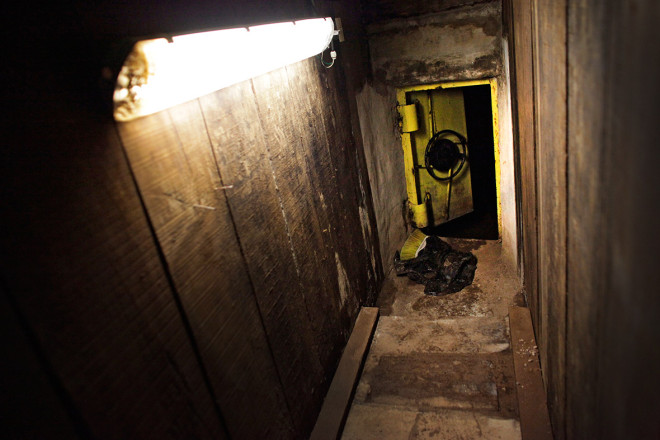 A former soldier in the Mexican army, Aponte Gomez was one of the 100,000 people who left the armed forces to join the cartels during the 2000-2006 administration of President Vicente Fox.
After meeting El Chapo, he rose to become his security chief, and a source in the state prosecutor's office told the AFP that Aponte Gomez helped Guzman evade capture by building an elborate series of tunnels between properties in the state capital Culiacan.
Guzman, widely regarded as the world's most powerful drugs lord, was arrested in February in an apartment complex in the coastal resort of Mazatlan after a tip-off from a member of the public.
"The triumph of the [Mexican president Nina Pena Nieto] government in detaining El Chapo shouldn't be underestimated," Leo Zuckermann, a columnist for the Mexico City newspaper Excelsior, wrote after Guzman's arrest. "But the question that should interest us more is whether the arrest will help stop the violence in this country. I fear that the answer isn't promising. In fact, the opposite could happen — that is to say, that there will be an increase in homicides, kidnappings and extortion in the short run."