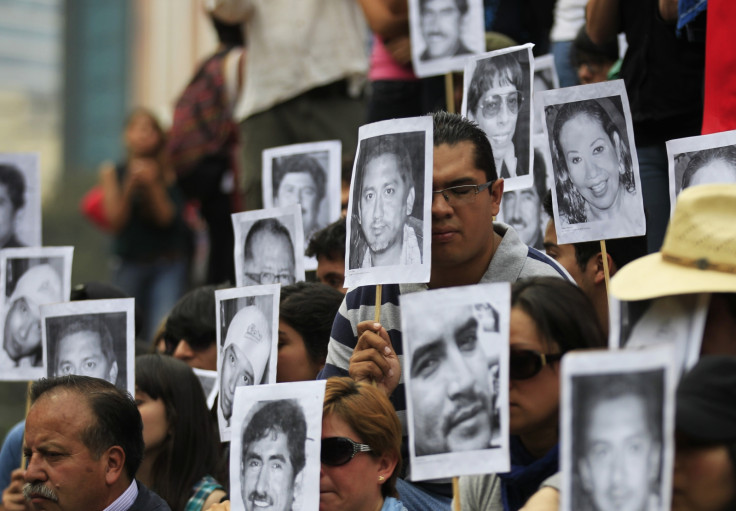 A Mexican journalist was shot at least eight times outside her garage in the northern state of Chihuahua on Thursday (23 march). Miroslava Breach was in the car with one of her children at the time of the attack. She died on the way to hospital.
Breach is the third journalist to be killed in a month in one of the most risky countries for media, AP reported. The 54-year-old was working with the national newspaper La Jornada and had extensively reported on organised crime, drug-trafficking and corruption in the country.
"Presumably there was at least one attacker who approached on foot when the La Jornada correspondent was taking her son to school and fired a .38-caliber (gun). Eight shells were found lying in the street," the national daily said, adding the murderer left a note saying, "for being a loud-mouth".
According to reports, authorities have started investigation into the murder. The killing is believed to be the result of her reporting, which shed a light not only on Mexico's illegal groups but also on the failings of the government.
"Miroslava denounced organized crime and also acts of corruption in the state Chihuahua, and that work is now our main line of investigation," Chihuahua's governor, Javier Corral, said, while calling her as a "courageous" woman.
He also said that a three day mourning would be held in the state in her honour, Los Angeles Times reported.
The killing comes after the 19 March murder of another media person, Ricardo Monlui, a journalist for El Politico and syndicated columnist for several other outlets.
He was shot dead outside a restaurant in the rural community of Yanga.
On 2 March, Cecilio Pineda Birto, a freelancer and the founder of La Voz de Tierra Caliente, was killed at a car wash in Guerrero state.
The Committee to Protect Journalists (CPJ) has condemned the attacks and called for a proper investigation.
"This wave of violence threatens citizens' right to access vital information, and harms Mexico's democracy by limiting public debate," a spokesman for the CPJ, Carlos Lauria, said and added that at least 38 journalists have been killed in Mexico since 1992.