Mexico: Journalist claims lawsuit 'a clear case of judicial harassment' after she exposed scandal involving president's wife
The lawsuit filed against Carmen Aristegui demands the withdrawal of her book from the country's stores.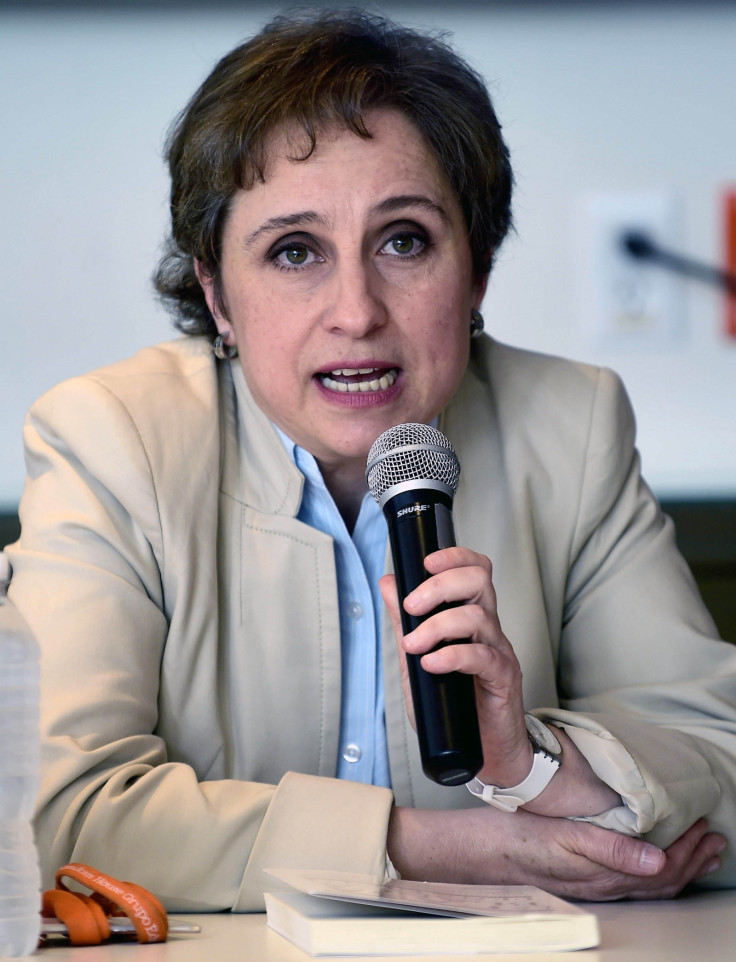 Mexican journalist, Carmen Aristegui, has called the lawsuit filed against her and her publisher - Penguin Random House Grupo Editorial - "a clear case of judicial harassment" after she revealed a conflict of interest scandal. The journalist with her team reporters had first exposed in November 2014 how President Enrique Pena Nieto's wife Angelica Rivera purchased a luxury home from a government contractor. News of the lawsuit comes after Pena Nieto apologised on Monday (18 July) for the $7m (£5.29m, € 6.32m) mansion scandal.
"The idea is that we are harassed, intimidated, that we self-censor ourselves," Aristegui was quoted as saying by the New York Times. "The origin here is from a place of power."
Published last year in October 2015, the book— La Casa Blanca de Peña Nieto — talks about the house by four reporters on Aristegui's team.
Soon after the scandal story broke, she was fired by her employer — MVS radio — in 2015 after working for six years. A lawsuit was filed against her and her publisher by MVS chairman, Joaquín Vargas on 29 May in order to force them to remove all copies of the book from the country's bookshelves. The suit also demands a public apology and the removal of the book's present prologue from any future editions.
"On one hand, [the president] is asking for forgiveness. On the other, we're being sued," Aristegui said. She also blamed the Vargas family owned MVS Radio and said that they suffered a "moral collapse" in agreeing with the government to fire her, which she has mentioned in the book's prologue also.
However, the Pena Nieto government has denied any connection with the case and said that MVS terminated Aristegui from job because of some issues between them.
According to MVS, they fired the journalist because her prologue contained lies against Joaquín Vargas, chairman of the MVS board of directors, and mentioned that she should provide proof before alleging anything against him. They also denied any influence from the government in their decision.
However, despite facing a bunch of challenges, Penguin Random House Grupo Editorial, Random House's Spanish-language division, has decided to stand firm and planned to fight the lawsuit.
"The investigation itself has never been questioned. In any other country, this wins the national journalism award," Ricardo Gally, the publisher's editorial director in Mexico City was quoted as saying by the Guardian.
© Copyright IBTimes 2023. All rights reserved.