The boss of a Mexican drug cartel has been shot dead by security forces.
The Secretariat of the Interior said Enrique "El Kike" Plancarte Solis, 43, a leader of the Knights Templar gang, was killed in a shootout with the Mexican Navy.
The secretariat said they were working to confirm the identity of the victim.
Government sources told Excelsior newspaper that the gangster was shot dead in a huge anti-drug raid by security forces in Colón in the central state of Querétaro.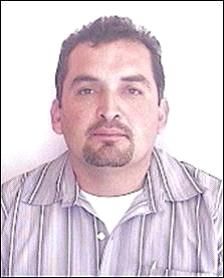 Solis was the second highest-ranked mobster in the Knights Templar cartel, which has its stronghold in the western state of Michoacan.
Authorities had put up a 10 million pesos (£450,000) reward on his head. He was believed to be behind numerous crimes including drug trafficking, kidnapping and murder.
The cartel has been involved in a violent confrontation with both security forces and local vigilante group in recent months.
Earlier in March Solis's nephew Manuel Plancarte Gaspar, 34, also a gang member, was arrested on an organ trafficking charge.
Authorities said the cartel kidnapped and killed local children and harvested their organs to sell on.
Another Knights Templar's leader Nazario Moreno, known as El Chayo "The Rosary" or El Más Loco "The Craziest One", was shot dead by security forces in March.
The gang leader, Servando Gómez Martínez aka la Tuta, remains at large.