Sinaloa Cartel Boss Joaquin 'El Chapo' Guzman Arrested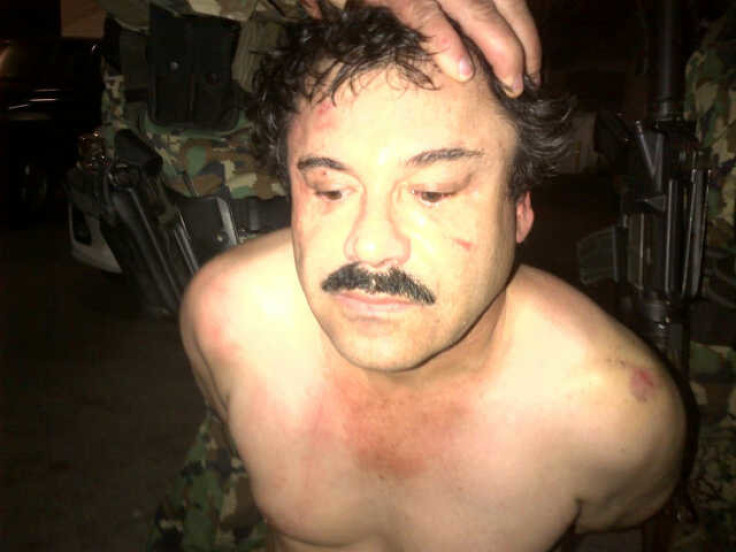 The feared head of one of Mexico's largest drug cartels has been arrested at a hotel in the beach resort of Mazatlan after being on the run from the authorities for more than a decade.
Joaquin 'El Chapo' (Shorty) Guzman, head of the Sinaloa cartel, was arrested on Friday night without incident, said a senior US law enforcement agent.
The US Drug Enforcement Agency had offered a $5 million (£3.2m) reward for information leading to Guzman's capture.
He escaped from high-security prison in 2001 hidden in a laundry basket.
In his decade on the run, he transformed himself from a mid-ranking boss in to the world's most feared drugs lord, with a reputed fortune of $1bn according to Forbes magazine, which listed him as among the "world's most powerful people", more powerful than the presidents of France and Venezuela.
The Sinaloa cartel has been engaged in a brutal war with other cartels over the control of drug smuggling routes into the USA from Mexico. Since 2007, more than 80,000 have been killed in the conflict.
The cartel's sophisticated network for distributing methamphetamine and cocaine is believed to extend from Mexico and into North America and Europe, and even as far as Australia.
It is believed that he may be responsible for the deaths of approximately 10,000 people.
A subject of folk songs, it is believed that Guzman may have been sheltered by peasants hiding out in the hills of Sinaloa, and is believed to have deep contacts in the law enforcement agencies, allowing him to evade arrest before Friday's events.
© Copyright IBTimes 2023. All rights reserved.